Hi,
my name is Elsa and I just got into the magical world of VFX about 2 months ago! I'm currently working on a game with 14 other people, for which the team's programmers have built their own game engine. A couple of weeks ago I did some concepts for the enemy impact VFX, but have since then struggled with implementing them because of the limited engine as well as my own limited knowledge of the technical parts.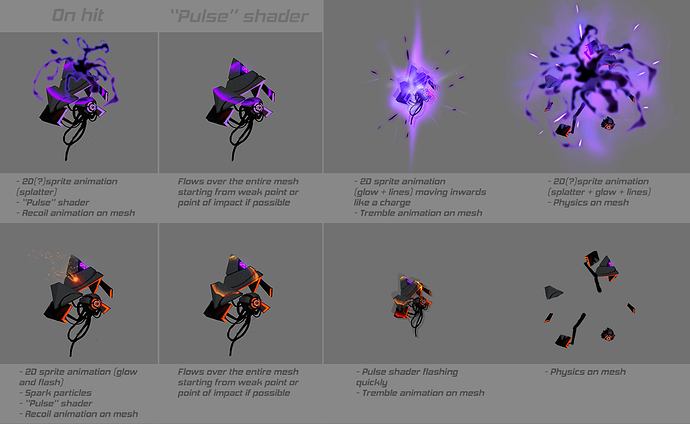 *the pulse shader is pretty much finished.
We just implemented a pretty fleshed-out particle editor, so starting today I have a lot more to work with. But we lack features like rendering both sides of a plane and fading textures when in close proximity to another, and we have a pretty low vertex/texture budget. Some features I can ask the programmers to implement but we're on a pretty tight schedule (two more weeks in beta + one week of polish), so the more of the work I can do myself the better.
How would you create these effects? If I start with the ultimate albeit expensive solution, maybe I can work my way down to something I'm able to implement?
If you wanna know more about the game project, I have a breakdown on my website: https://elsavarland.artstation.com/pages/potential