HI everyone!
I have a vertex offset question at UE4 material.
I want to deform a static mesh cylinder like a spline. I want to deform through a material.
I have spline data - start point, start tangent and end point, end tangent.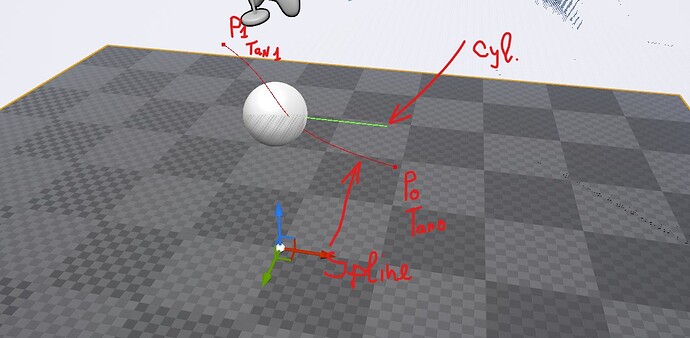 This is the UE4 engine source code that contains the spline interpolation formula.
formula
I recalculated the position in World coordinates for each pixel.
How can I calculate the World Position Offset WPO in the material?