Hi all,
So I have been wondering for a while about a nice and flexible approach to do FX playing in sync with a skinned mesh in Unity.
From my experience, sometimes an FX is:
Another skinned mesh with an animation clip
A particle system
A mesh with an animation clip
Another animation clip in itself that is being triggered at a specific time
They can all be done separately without much trouble, but sometimes, I just want to mix it all up.
It used to be pretty hard with the Animation clips only.
But now, the great thing about Timelines is that they're not restricted anymore to a strict hierarchy and naming(meaning once your FX animation was setup, if you changed the hierarchy or a name, it would all break).
Right now I'm looking at getting multiple particle emitters playing in Edit mode on the timeline and I'm blocked. They'll play in Play mode, but in Edit mode, you always have to select a particle emitter for it to preview.
As you can see in this crappy test, i can have 1 particle emitter playing at a time in Edit mode and if I add an additional one, i'll have to pick which one i want to see animating:


Ideally I'd like to preview both in Edit mode, rather than having to hit Play. The reason for that is if I hit Play and tweak my FX timing, although I can copy/paste values of the component, I can still only work on one at a time, then copy/paste then Play again, then tweak the next one. Not great.
Here are 2 particle systems playing together in Play mode: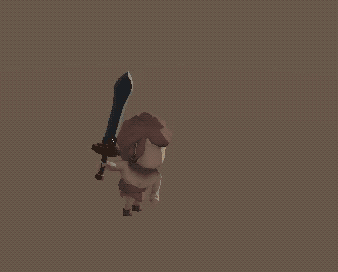 What do you guys think would be the best workaround?
I herd about a plugin that would let you apply specific changes made in Play mode.
Thanks,
ben