Hey everyone!
Yesterday, during the Unite Keynote, we unveiled a new experimental tool for Unity 5.5 beta called the VFX Image Sequencer, this tool serves as a basis to work on image sequences and one of its main purposes is to provide a simple, fast and efficient way to author flipbook texture sheets.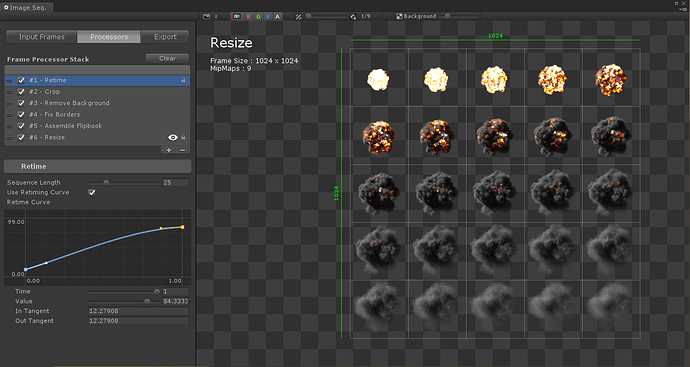 Disclaimer
This tool is still an early version and will evolve in the future, so we do not advise to build a complete production pipeline on It yet

. Also, be sure to backup your project before installing.
Where to Download? Where to give feedback?
Release post with downloads is HERE
I encourage you to download the full package (containing assets and examples) to get a feel of the features, and the common processes.
If you want to discuss things, we opened a new section at the unity's experimental forums, called VFX Toolbox, there you will find the release thread along with other feedback and discussion threads.
For all suggestions we encourage you to post in official forums as we will mainly gather the feedback there.
Documentation
VFX Image Sequencer Documentation is here. if you intend to dig in the tool, please take time to review at least the first sections of it.
Requirements
Bonus! Free Assets
In the download packages, a larger package contains a set of image sequences rendered using houdini, with example templates, and already exported flipbooks. All these assets are released under Creative Commons Zero, so you can use them freely in your projects if you like!