This thread will work as a work-in-progress thread in what I am doing about the asset store, feel free to comment and give critique on things you like or do not like. I will be reading through everything
I highly recommend writing comments on FXs or things that would interest you as a consumer to have in your project, I will be posting thoughts and ideas myself in this thread.
My first debut pack: Explosion pack #1:

Asset store link:
DEMO LINK: Stylized Explosion Pack 1 by Christian Nordgren
Mobile friendly
3 Different sizes (all explosions are fully scaleable)
6+ presets (more will be coming in updates)
Custom Scripts to change colors
Modular components
Colored Explosions:

Modular Explosions, sublte differences you can make

DemoGif: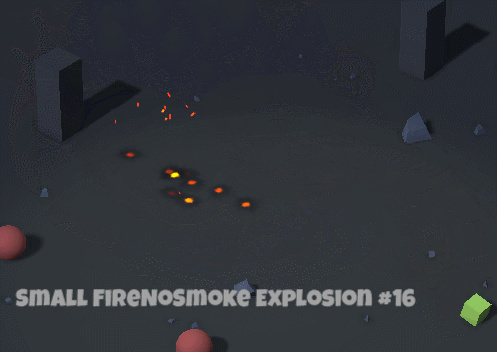 Explosions is something that a lot of games have, so I intend to make more explosion packs with different approaches
I will try to have packs in smaller packs so consumers might be able to pickout what they really need for their project rather than 200+ effects, working with quality rather than quantity will be more of my approach.
There is a high chance I will include all the packs into bigger "ultimate"-packs, but first I have to focus on making the smaller ones.
Any critique or comments is much appreciated because I intended to make more packs so I really want to learn from my mistakes from the previous ones.
I will try keeping my previous thread a bit more open to "personal" progress things: Personal Progress FX - Chris Nordgren