I've been running into a strange problem where some textures I've been importing become blown out when I bring them into a material.
These are what the textures look like in the texture viewer, which is how they ought to be looking: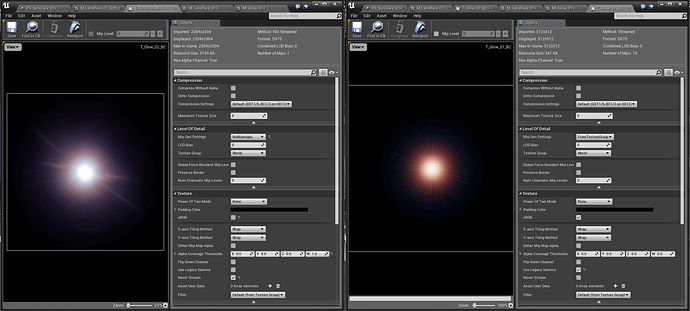 But in the material editor, the one on the left gets completely blown out: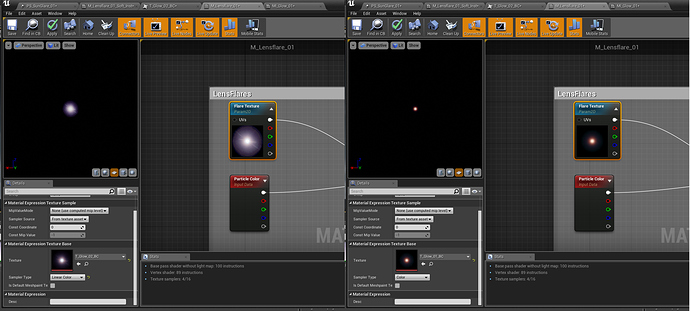 The only difference I can tell is that the one on the left defaults to Linear Color sampling, rather than Color sampling like the one on the right. If I try to switch it to Color sampling then it throws me an error.
I wasn't really having this issue earlier, but I was experimenting with different compression settings for the textures. I tried saving the left flare using HDRCompressed compression, and ever since then it's been getting blown out, even after I switch it back to default compression. Anybody have any idea why this would be happening?