Never underestimate what you can make into a parameter in UE4's materials. I just accidentally found out you can turn the Component Mask node into a parameter for use with material instances, and it cut a fair amount of garbage node setup out of my materials.
If you are new to UE4's material editor, or new to real time vfx, adding parameters into your materials can let you get not just more complexity out of your materials, but more control as well. Try to use them as often as you can, and instance your materials when using them in your particle systems.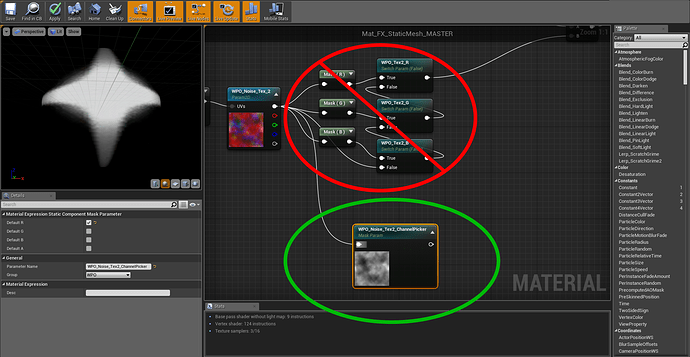 If anyone is interested, I may end up adding to this post or create a separate thread to go into more depth with Unreal's material parameters and what you can do with them.