Hey everyone. I'm new to Niagara but not new to effects. I have a few questions on the timeline and the Event Handler that doesn't seem to be working correctly for me.
First, I have two Emitters inside my system. The first one has a "Generate Location Event" and spawns one particle. The other Emitter has a "Event Handler" with the source set to the first Emitter. But when the second Emitter's particles spawn, they do not link off the world space of the first spawned particle. What am I doing wrong or missing?
As for the timeline. My Emitters only appear to display the "Spawn Burst Instantaneous - Spawn Count" and it doesn't list the other modifiers so I can keyframe them. How do I expose other modifiers to the Timeline keyframe list?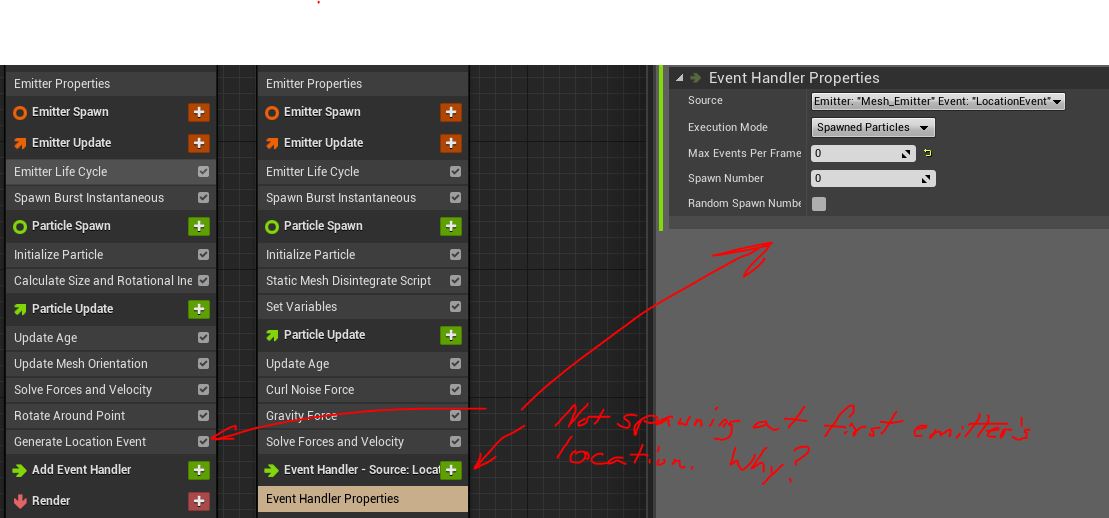 (Can't post timeline image question due to one post per new user, sorry)