Hey guys, i've made a bullet effect for my group project at uni, it works fine but when I migrated it over and we used it in game we realised that the bullet doesn't actually shoot properly. let me show you below.
Whilst I have been making the bullet it has faced this way.
When we shoot it in game / if I change the direction of the particle in engine it still faces that way which is wrong as it needs to stay straight whilst shooting.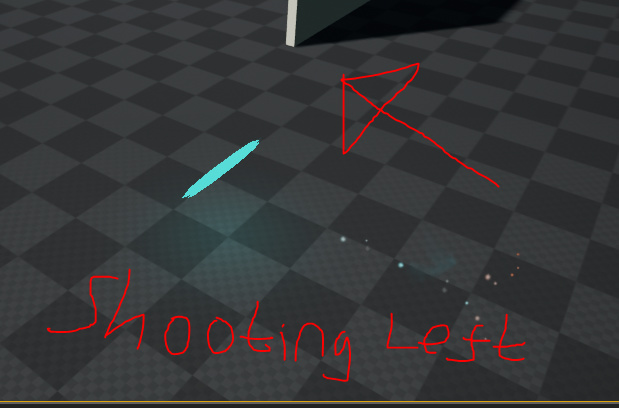 Below is my cascade editor, I don't have any type of locked axis or rotation or anything so need some help please!