Guys, im stuck at so simple task.
I trying to see how something are done in Epic code, various HLSL but with no luck.
How to taking single specific channel from float2-float4?
As example:
float4 x = inVec;
return x;
I want to return some single channel, R, G, B or A.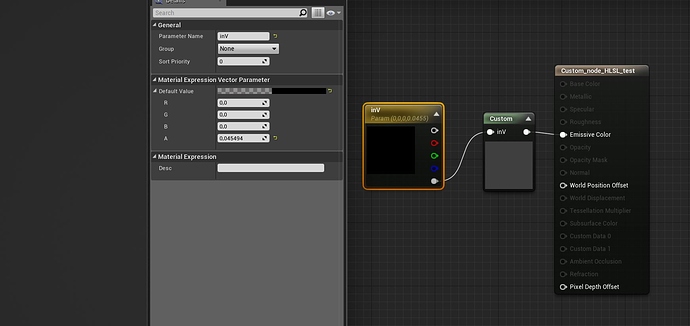 Currently the code are always return A and ignore any other channels.