lastpost: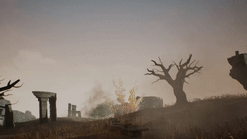 Hi i'm in! look fun

Argh i was in holiday, didn't had the time and the computer to make something good, but it was cool to discover Embergen and ue 4

it was done over a few lunchbreaks. Thanks to admins and to janga Fx, awesome software ! Vimeo
Here's a quick reminder that this Challenge closes this evening! Don't forget to submit your final video to JangaFX using this Form if you've yet!
For the full rules and instructions, visit our original post here: