Hello!

I'm new to VFX, and I was trying to make a trail for a projectile in Unity using its built-in trail renderer, when I ran into an issue while making a color gradient for it.
My problem is that when I play the projectile animation with the gradient applied to the trail, the middle part of it appears transparent, like if the trail was "chopped" or "cut", just like in this picture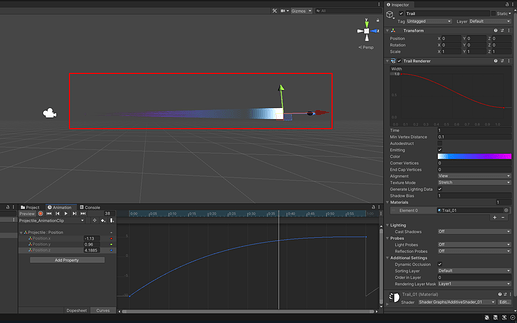 I find it very weird, because when the animation is played with the color of the trail fully set to white, the trail is continuous, just how I want it to be.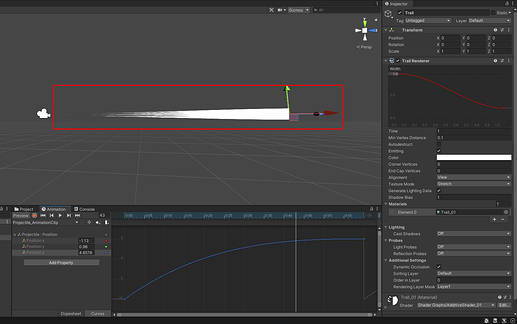 Another strange thing is that when i set the trail color to fully red or fully pink, it plays continuously just like the white trail in the last image, but if I set its color to something like green or blue, it becomes transparent, just like the section of the gradient in the first image.
I really have no idea of what is causing this problem

I know I didn't offer much information to it, but it would be great if you could reply with whatever you think may help solving this. Thanks!