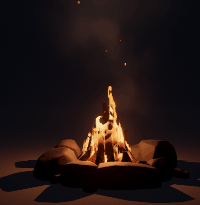 I found a nice little campfire on the wild wild webs that I'll look at for inspiration and I also drew up a little concept of what I want to get out of it all: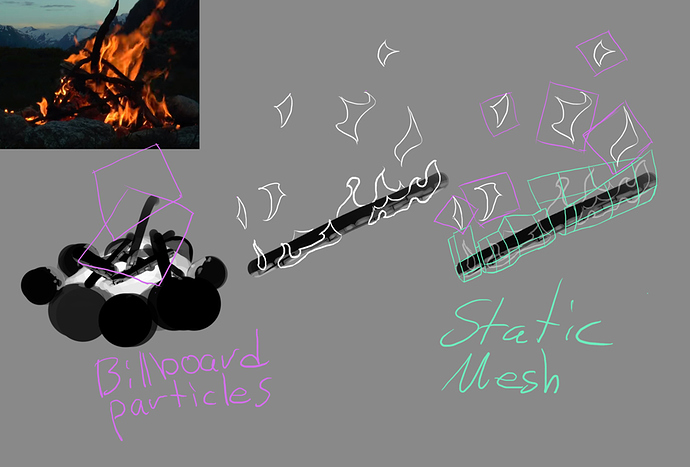 So basically… I want to make a small sized cozy little campfire swaying a little in the wind.
I want to try it out with having very silhouetted logs with embers glowing towards the center of the fire and static meshes wrapping the logs and reaching just a little bit out into the air. Not too far because I want to see if I can leave them static and let the particle system control the wind direction. Hopefully it will look OK without the static mesh swaying. And of course there will be sparks and some smoke as well.

You can enjoy the 5 hour looping inspiration right here: