thumbnail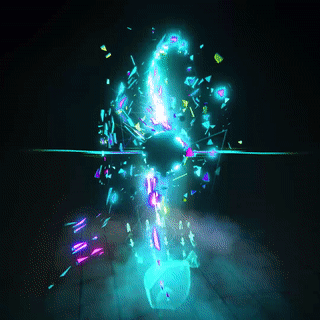 ---
Hiya,
After months of lurking around here I'm finally starting a sketchbook. Here's the latest thing I made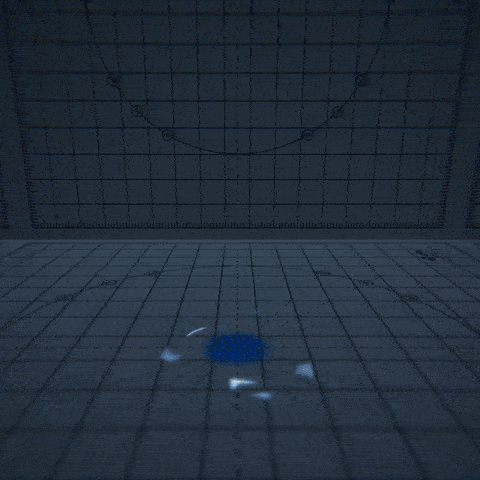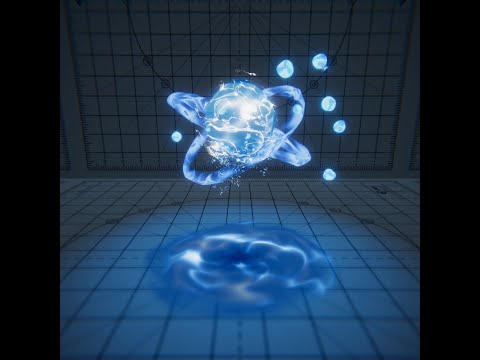 Gosh…this is so good to look at -
I'm really interested on what's going on on the floor… I really liked the looks of the textures! How do you go about painting these kind of textures? I mean, watery/caustic like.
Are there 2 different textures spinning in different speeds? It seems so seamless, fluid…
they fuse really well together. Plus - still about the textures on the floor - sometimes I think I see some kind of volume popping out, much like a wave…is it the case or is my mind tricking with me?
Awh, thank you ;w;
So, I rarely draw textures by hand, I don't enjoy the process or results so I'm just using a lot of noise maps and masks, if any of them is nice I can just render the shader output to the texture and keep it so

Th texure I was using for the bottom part was just… voronoi

(from Luos' pack, I think it was this one, I got it years ago and its been working super well for a lot of things I do at home).
My shader is based on Harry's VFX Master Shader with some changes and upgrades and all that.
But, to give some details, its a simple quad with polar uvs, circular mask, scrolling voronoi and uv displacement to add some spice, colour is added with a gradient sampling the result of all of that.
Voronoi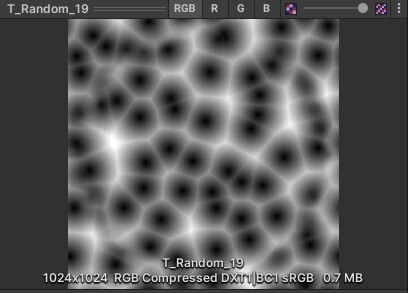 This thingie I use for displacement: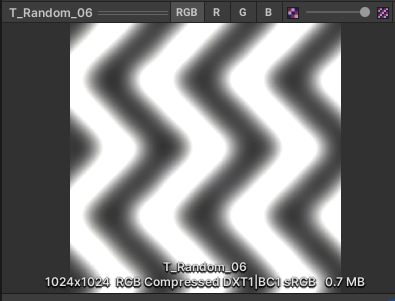 And yes, there are some waves! Just a simple mesh with scrolling noise textures.
All elements of the effect on the ground:


I think the second element from left is a good one to show how much uv displacement changes: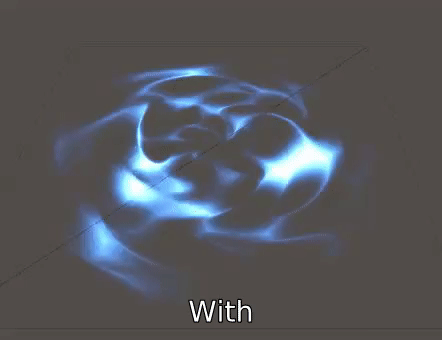 Hope that helps, lemme know if you have more questions or want me to explain something better!
Quick shield sketches, I got a bunch of new free textures and wanted to play with them a bit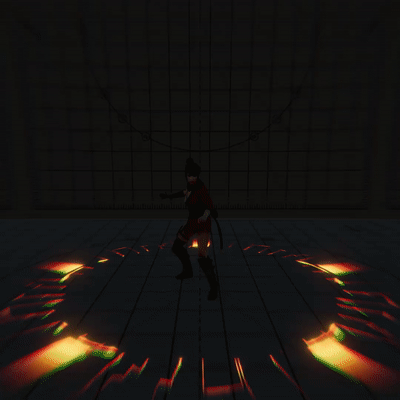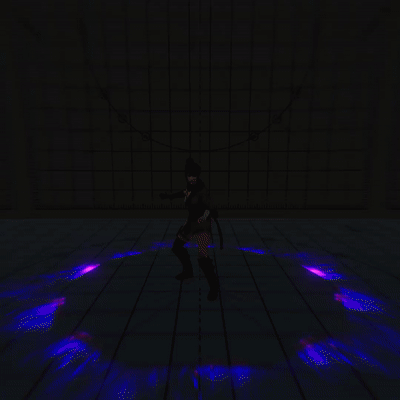 Damn, so simple yet the results are amazing!
Thanks for typing it down, Rensei!

No worries, glad I could help, hmu if you need anything else <3
Quick test of FluidNinja thingie and using it it unity. It's super simple, it's a good Embergen alternative, although not a fair comparison, still very cool!
Gonna start making some firey stuff now! Someone suggested a fire wall so I might try to make it now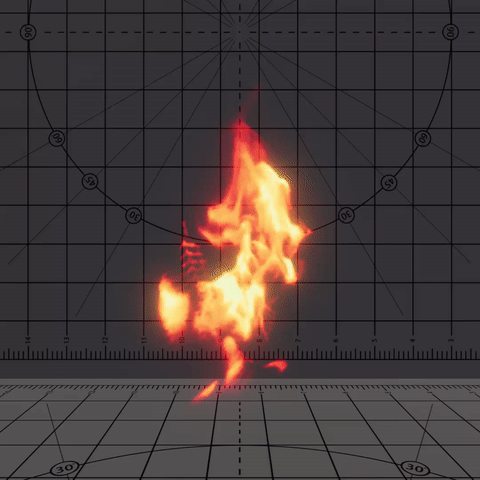 Playing around with some flipbooks I made recently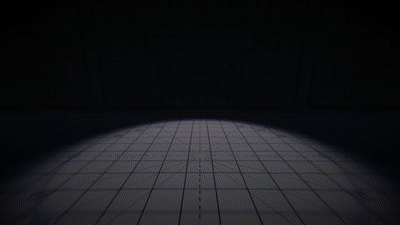 bit higher res here
Was away on holidays so I haven't done much recently. Had a nice surprise on the last day because my steam deck was ready!
So to get myself back in the mood to work on things I started prototyping a boot animation for the deck. It's quite easy to replace and has to be <10s so I thought this might be fun!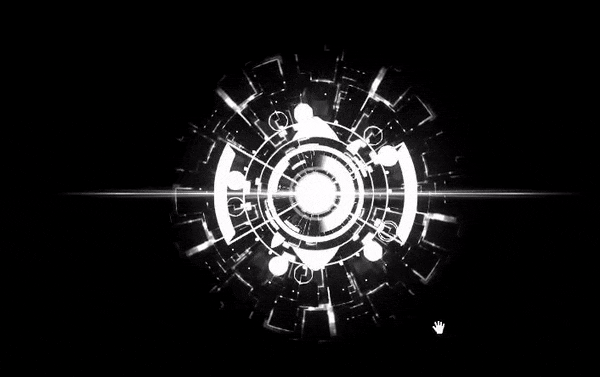 just trying out an idea I had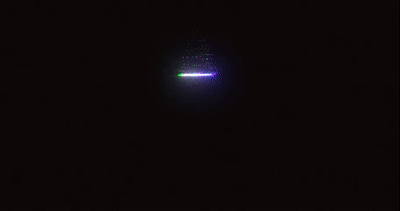 Testing out another idea, this time for a soft cloudy thingie, based on this https://twitter.com/EAVillar/status/997918188884185088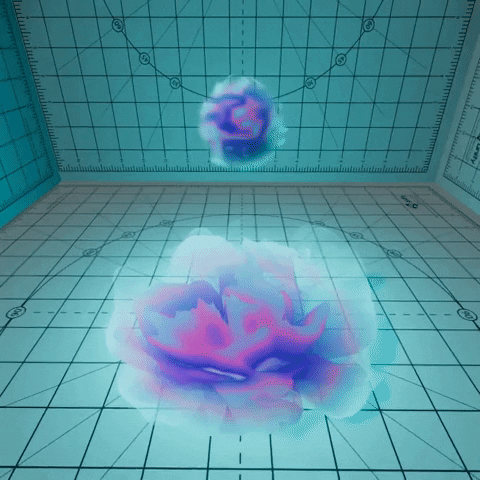 Seeing your sketchbook is super inspiring!
Aw, thank you. I wish I had time to post more often hehe
I don't have much time or energy to work on stuff recently, but I really wanted to make something so here are some simple barriers inspired by the concept art by Pavel Savchuk
I was looking through stuff on pinterest and this popped up, I liked the clean lines and simplicity so I thought it would be fun to make some of those for practice.
https://www.artstation.com/artwork/w8gAEw
I think those first two are my fav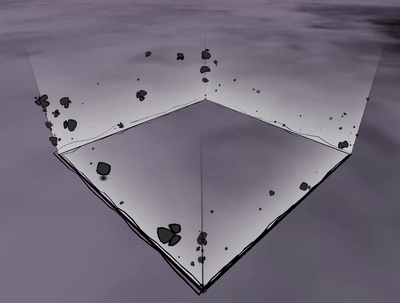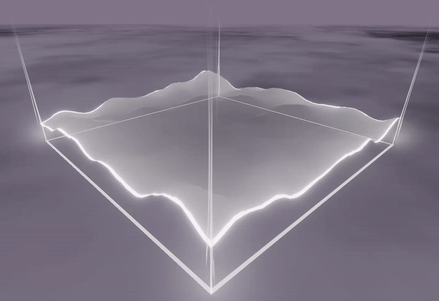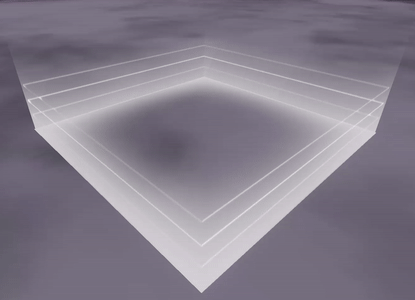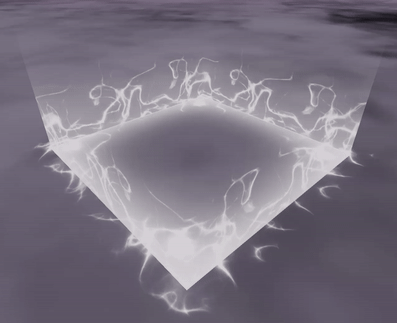 Lightning strike attack thingie using the lightning from before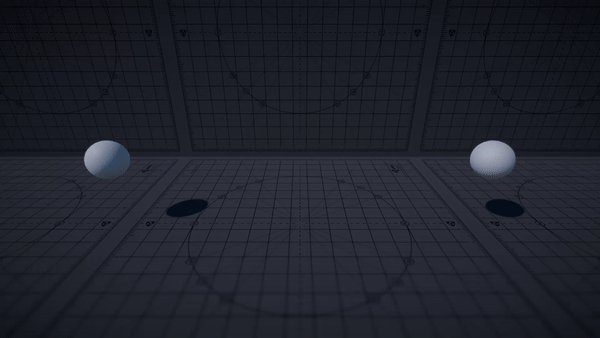 Something spooky!
there is something in the ̴̹̚m̷͉̿ḭ̴̢͘̚ṛ̸̪̌r̷̭͋o̶͈͆r̶͙̍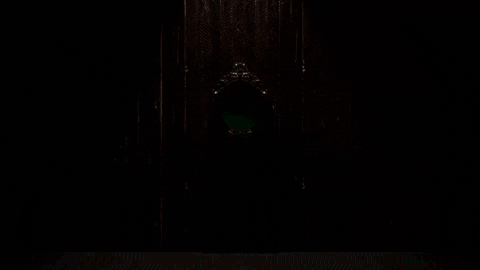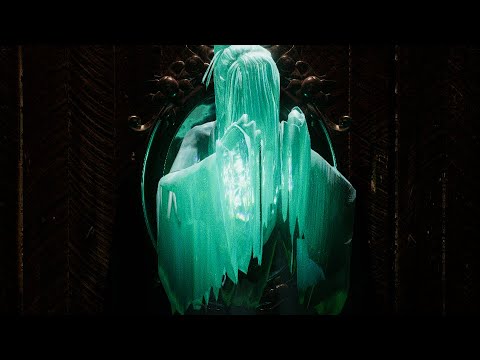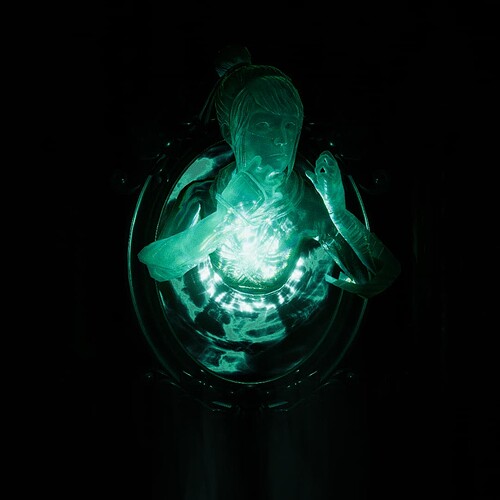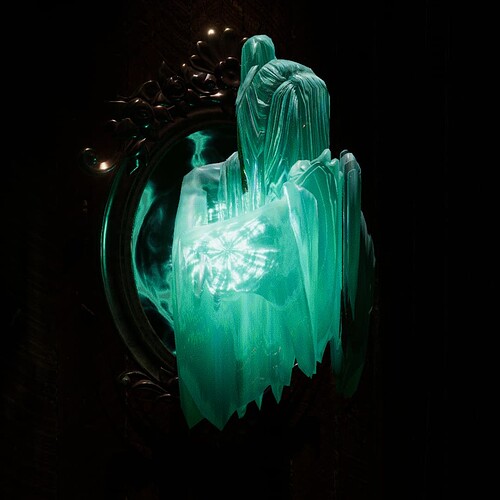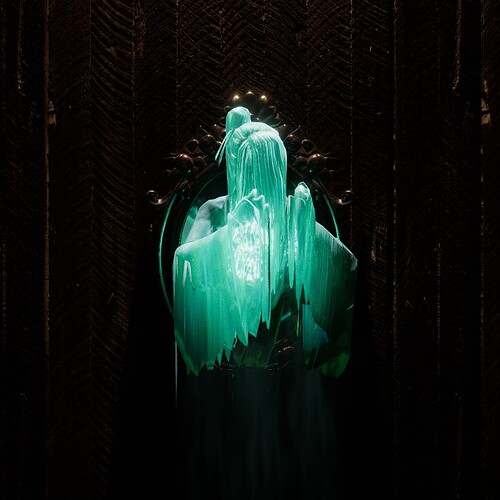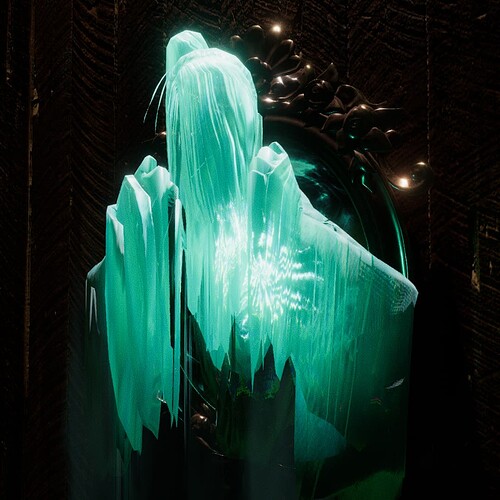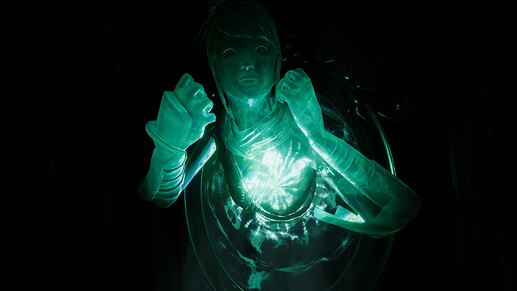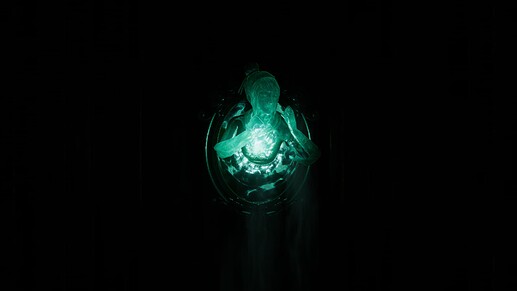 character from mixamo
mirror from Arnold Konrad
wall and floor from https://polyhaven.com/
Inspired by this thing from etsy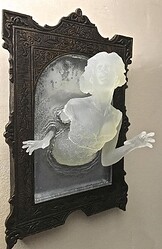 It was fun, although I didn't spend too much time on it so it's veeery rough, I'd love to make some more ghostly thingies this month

I had an idea a while ago of recording some videos of this cool fluid sim website by @PavelDoGreat, separating frames and making it into flipbooks to use in engine. I tried it before, but didn't do much with it so decided to experiment with it a bit!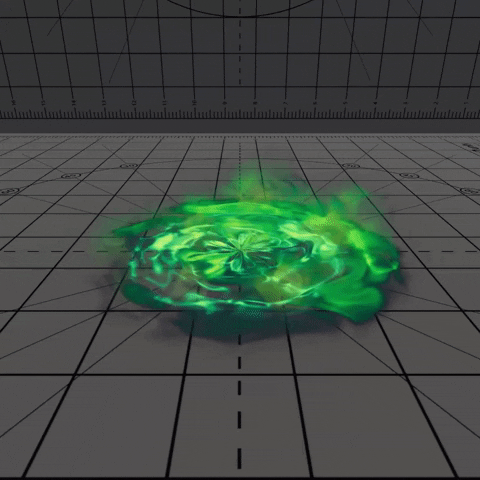 Stylized version - This one has a shader that's playing all scrolling textures at 16fps and the flipbooks match that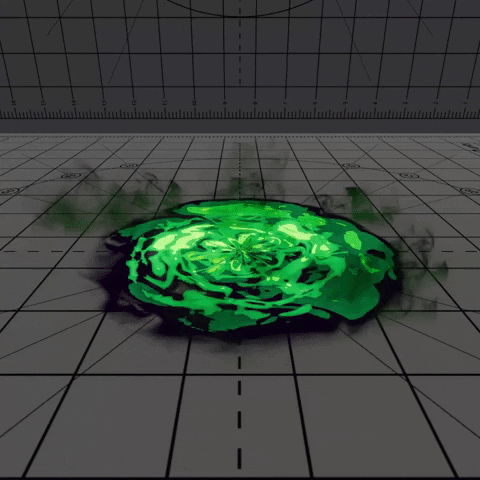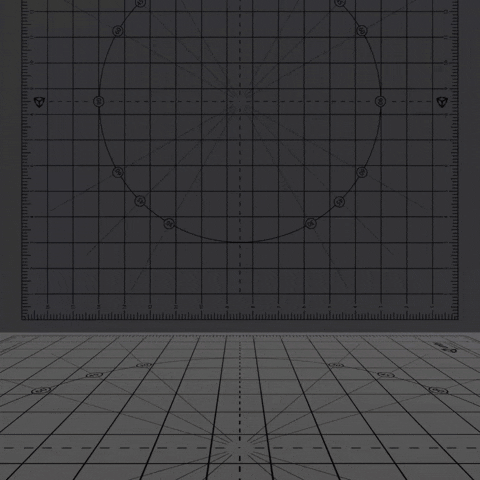 Explosionsss!
I ended up making 18 flipbooks, most are quite messy, playing at 30fps, they should be slower, but I exported the frames in vlc cuz it was convenient so thats what I got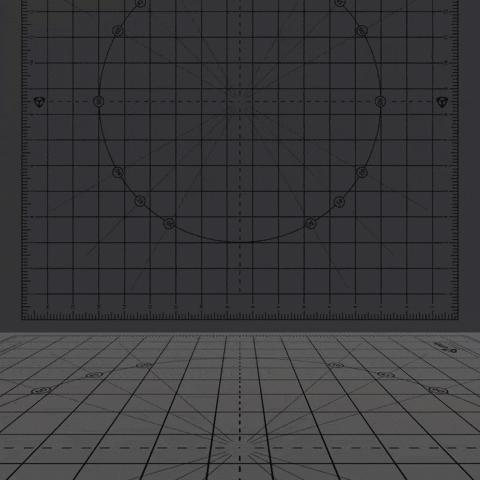 Next time I'd probably focus on the motion I want to record, and change the settings on the website so the effect is quite slow (and export the frames properly). Could also use https://www.facedownfx.com/ to get the motion vectors so I can slow down the effects properly
Some examples of what I got: