I am trying to write a Niagara script to read and process the array in Custom HLSL.
This is technically legal: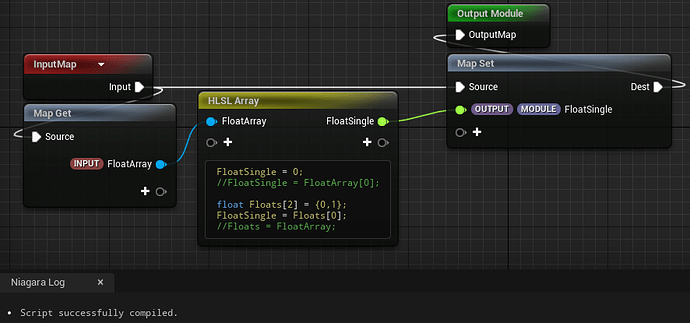 But when I try to read the input (float) array in the Custom HLSL,
the compiler gives me "(array) undeclared" error.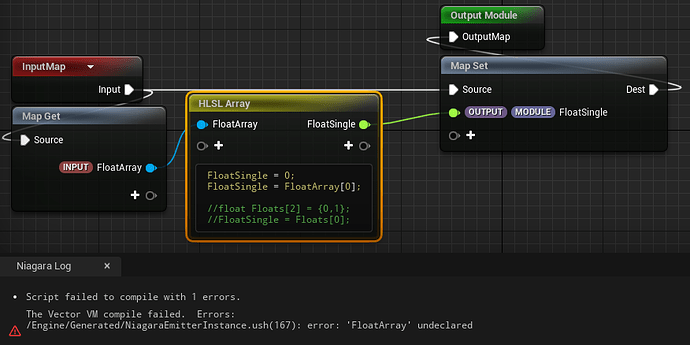 I Googled all day but couldn't find any solution at all.