An explosion I made, using an LUT after seeing Simon Trumpler's thread recently about using LUTs for explosions.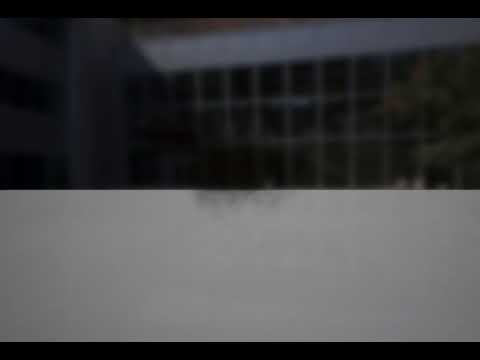 oh cool! whats the benefit of using ribbon meshes, instead of say, like , souler coasters?
Edit: i saw your post about lusing LUTS for explosions. Whats a LUT?
I totally meant soulercoaster, and a LUT is LookUpTable which basically works like color gradients in photoshop, it assigns greyscale values a color based on gradient used. The one I used for the explosion is multiple LUTs that I move through throughout the lifetime of the particle so that earlier in the life it has fiery color and later it ends up black. Simon Trumpler has a good explanation here Fallout 4 – The Mushroom Case | Simon schreibt.
Oh, rad! thank you! I've been meaning to check this out. I have it bookmarked somewhere…
I made a clock material, with some nifty little parameters. If the clock time is left to 0 it will spin and things can be adjusted like the speed that it spins, the colors of each hand and tick marks, the line thickness of the hologram effect, the amount of bars, and the speed that those bars pan, I'm probably going to add emissive intensity control.
The material applied as a decal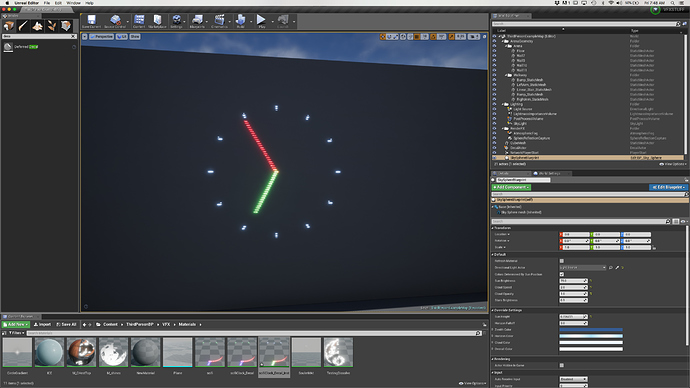 The parameters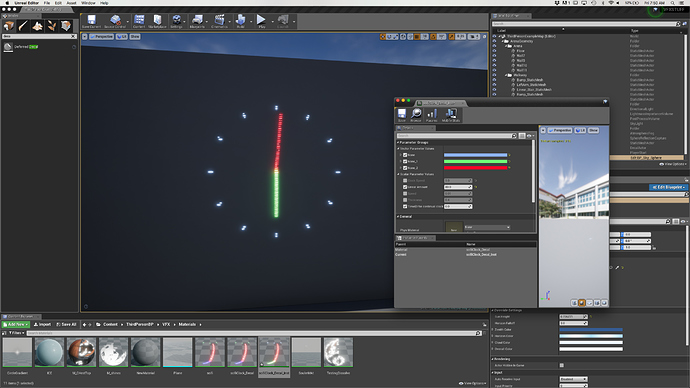 The material editor.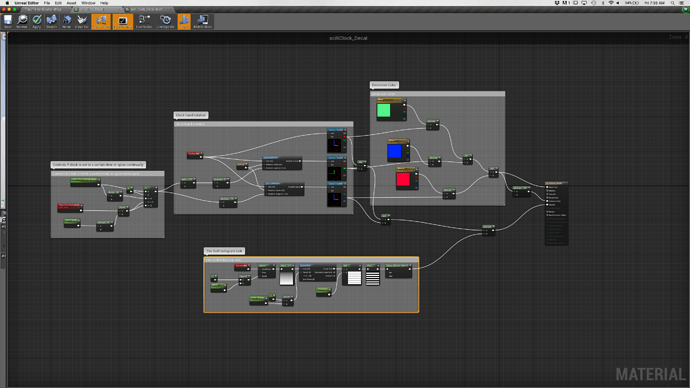 The one thing I haven't figured out is being able to type in the time as is and getting it to work instead of using 1.5 as 1:30 and so on.