Hey everyone, I have a technical challenge for you guys. I am essentially to make macro translucency for my particle system but I am completely stumped as to how I would go about it. Its sort of a combo between masked and translucency. I want to have all the particle alphas combine into a mask, use that mask to overwrite the per particle translucency and then fade out the mask. Here are some images to demonstrate the issue…
As you see, the more particles that overlap, the brighter the alpha.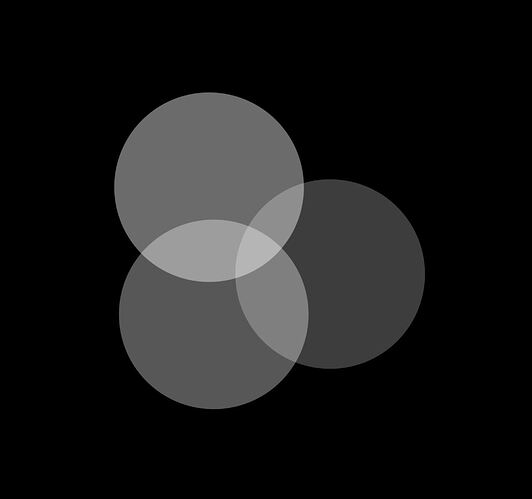 I want to render the alphas as if they were masked, like this.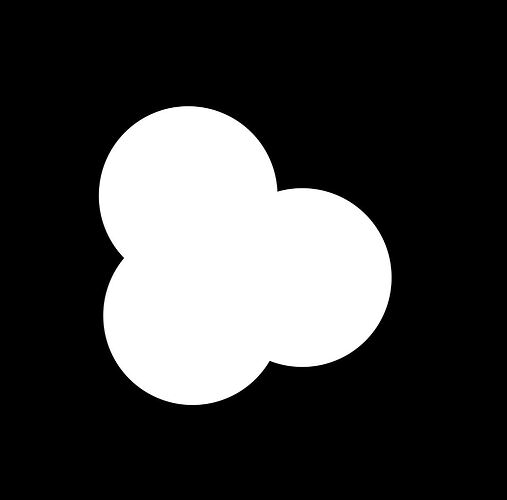 Then i want to apply that as a macro mask to all the particles and fade it out with translucency. Here is the final result on a red background.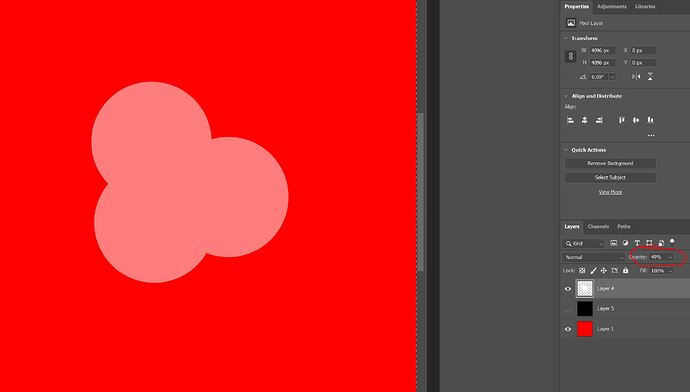 I had a few different ideas for this. One was to combine the particles into some sort of buffer. The issue with this is i have no idea how to apply that buffer as the opacity of the particle cloud. Also, if the particles need to be rendered before they are put into the buffer, they will still be visible when the buffer is applied overtop. Can you render particle alpha into a buffer without actually drawing the particles?
Another option would be to somehow get the final scene render, apply it as a macro color to all the particles (essentially making them invisible) and then lerp between another color to simulate translucency. This has the benefit of not dealing with opacity at all. However, i didn't see any "final color" option in the scenetexture material node. There is a base color however, and all the diff render passes so maybe it could be combined manually to get the final scene. Wouldn't have any scene lighting though.
The last option would be some sort of pixel operation on the material to clamp the brightness of each pixel to the same level and then fade that out. I have NO idea where I would even begin with this one…
Does anyone have any ideas on how this could be achieved?
Thanks!