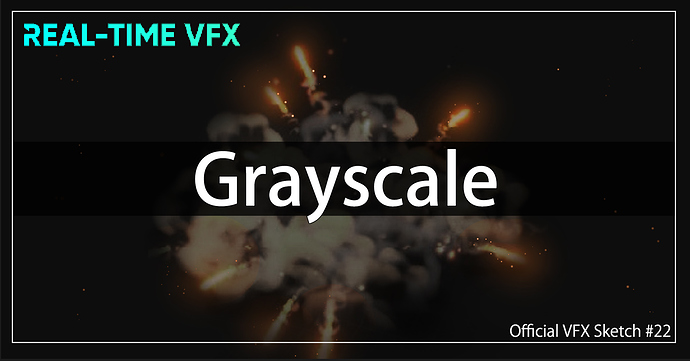 background image provided by [Ivan Grudinin] https://www.artstation.com/artwork/zvZoD
The Grayscale Challenge:
Rules:
Pick one typical effect below and create 7 variations of it using only grayscale value's, no colour allowed (incl. post processing)
Make the variations as distinct from each other as possible.
These 7 variations should be very rough first passes, do not spend too much time on them!
The typical effects to choose from are :

Gun Muzzle Flash.
Barrel Explosion.
Circular Portal.
Magic projectile.
Tornado.
Magic Beam.
Grenade.
Hit Impact Effect.
Sword Slash.

If you present more then 7 variations clearly outline the 7 that you wish to submit.

Once you have 7 variations, select your favourite one and work it out further into a final effect.
Submitting: Create a new topic in the "Events > 22 Grayscale" category with your name in the title and the sketch number ( Like this : "Bas Ketball: Sketch #22" ), and post your updates to this while the event is running.
When you are finished, edit your first post so it holds all 7 variations as well as the final effect in the form of Youtube/Vimeo Video or High-Quality GIFs.
---
Important:
Always cite your sources! Is your work based on that of someone else, let us know. Show your references.
All entries must be made during this running period
Do feel free to use any tool, system or workflow that pre-existed. Although we encourage experimentation.
Timeline:
April 3rd → April 30th 11:59 PST, The judging process can take a few days.
Scoring and Winning:
We will have some of our very own vfx wizards to judge your work.
These judges will select a favourite and runner up.
Judging criteria includes:
Created distinct, unique and readable variations.
Followed the challenge rules.
Showed WIP.
Work is technically and artistically well-executed.
Badges:
All Participants : Will recieve a participations badge.
Runner up : Will recieve a silver badge and avatar icon.
Favorite : Will recieve a golden badge and avatar icon as well as a video critique by a Master VFX Artist!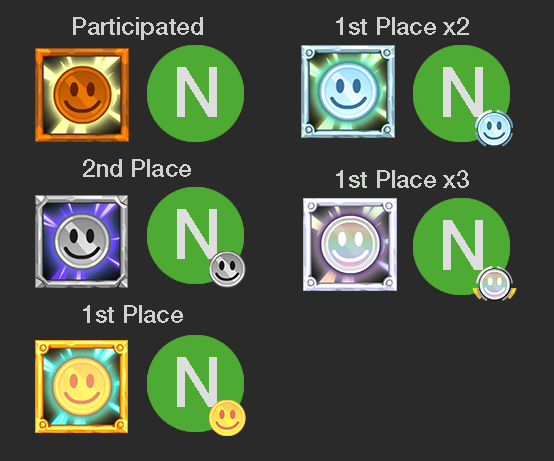 If you have any questions, Feel free to ask them down below!
Good luck, have fun!