Just joining for fun.
Final:
I didn't really do much more.
I added a few projecte particles to get some fire on the character, added some contrast, and a different colour pallette.

First pass :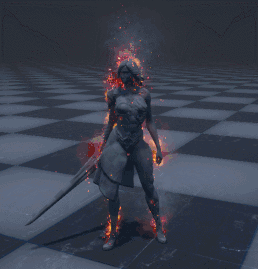 For ref, I'm essentialy using this part of my ref board, I don't really have anything specific in mind.

I also really like this, but I'm not sure if I'm going to use it.