I'm trying to make Niagara randomly pick a material from the array on a mesh material override. In doing so I came to realize I don't understand the "User Param Binding" at all. The UE4 documentation is not any help.
What is the User Param Binding supposed to do, and what kind of value does it take?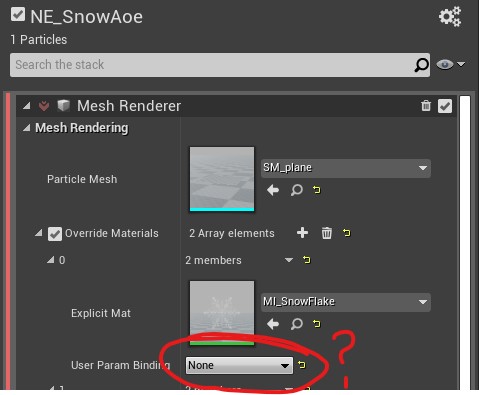 Also I have not successfully been able to create a random material picker this way, so any help there is appreciated.