Hi, I am totally new with Niagara, I want to make a simple spell projectile, but don't know how to add movement to this Niagara system projectile. I tried with Add velocity on X axis but the projectile moves upwards and to a random direction.
I also tried to make this projectile as an actor blueprint and add projetile movement but it doesn't work.
How can I move this forward?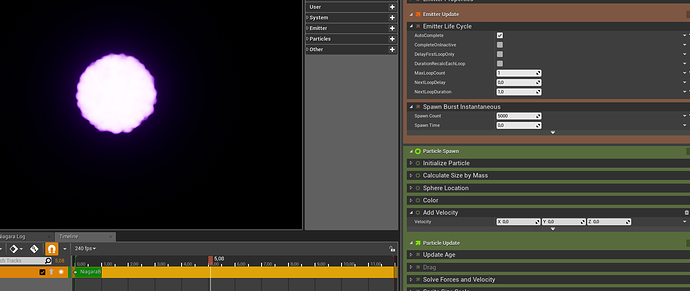 Any help is appreciated. Thanks!