Hey all, you may have noticed that we have added in subcategories to the "Techincal & Engine Help" Category. You can now access specific pages belonging to the specific software: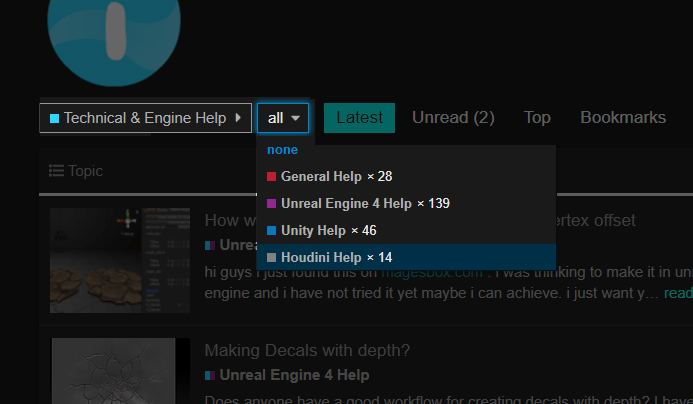 Additionally, if you didn't already know, you can adjust your notifications per category. For example, this allows you to mute an entire category, receive notifications for new posts, receive notifications for new replies, etc.

Hopefully, this helps cut down on the noise and help you find the topics you want to see!
To help us keep things tidy, new posts should now be created within its given subcategory.
If you have questions or concerns or suggestions related to this, let us know below. Thank you!