It's been a long time coming, but discourse and our team are happy to say that we can now allow users to switch between dark and light themes!

Give them a try! You can change your current theme by selecting the "hamburger" menu next to your profile picture, and looking to the bottom of the dropdown: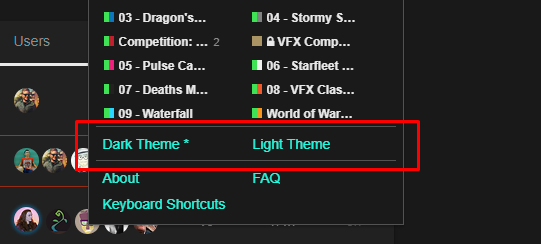 Please let me know if you have any problems/feedback!