Hey Everyone!
I'm excited to share with you a site that I've been working on, which teaches about VFX. It's a passion project of mine and I've put a lot of effort into creating it. It is a helpful resource for those interested in real-time visual effects.
If you have a moment, I'd love for you to check it out and let me know what you think! Any feedback or suggestions for improvement would be greatly appreciated.
Here's the link: https://mad-vfx.com/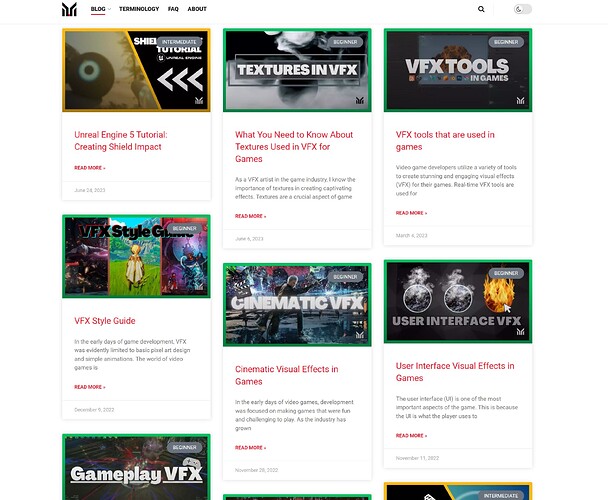 Thank you for your time, and I hope you find this resource useful!