Hi everyone !
( Thumbnail :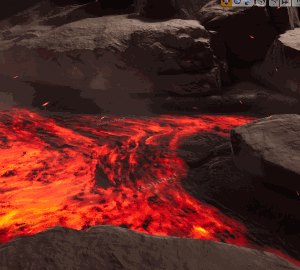 )
This is my entry for this month :
https://imgur.com/MAHPnR2
I am posting this late because I had a very late idea about what kind of effect I would make and how to achieve it.
Still a lot to do to improve, and I already have a roadmap !
Using Houdini to create a nice Floawmap (Maybe with the help of Glad Tutorial )
Using Houdini to add vertex animation little explosion to bring more life on the effect.
Using Substance Designer to create more ambitious textures
Improve the look of the shader and the improve the system (Tweak the distance fields, add height map and vertex offset, add effect relative to height map)
Very inspire by the last God Of War, and the Muspelheim effect in particular :
https://www.youtube.com/watch?v=-3KZ_wnBC44
See you soon for the next update !