Hi everyone,
I am very new to forums and to community driven networks.
I thought this competition would be a great time to stop just reading and to start participating.
So, here is just a couple initial concept sketches to get the juices flowing.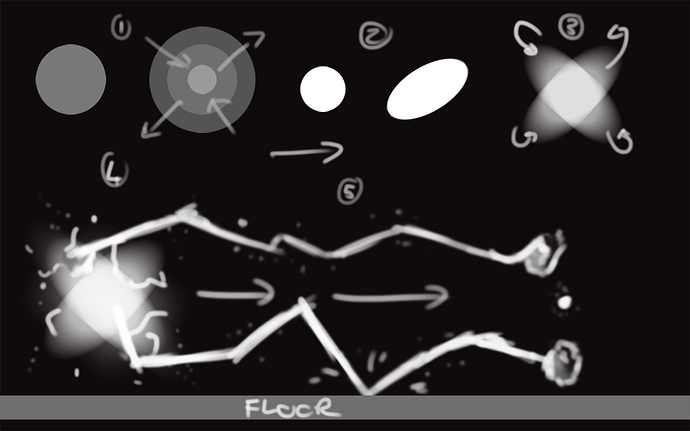 I figured, this is The GREAT Transmutator.
This effect to me is generating LOADS of energy in order to not only change the shape and form of an object,
but also to relocate it.
In the top row, I want to get the initial shape to start showing off signs of erratic energy as it expands, shrinks, morphs and starts generating the power to execute the transformation.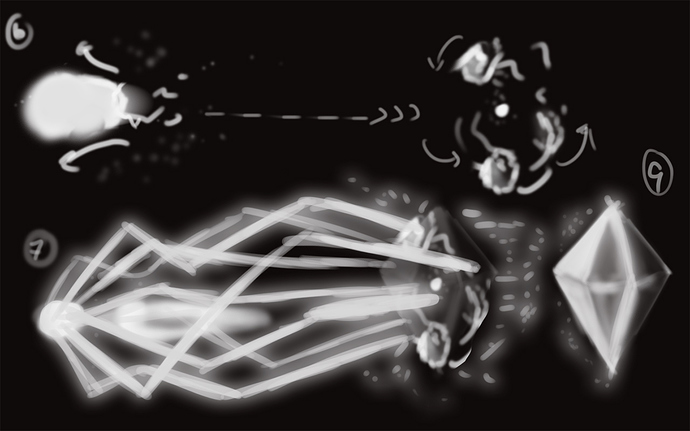 This part of the concept indicates the initial transferal of energy as well as substance.
With the final execution as it explodes forward for the creation and transmutation into the final shape and place.
Now i need to create the assets and will begin to get the shapes and materials right as well as sort out timing.
Keen to know your thoughts and look forward to completing this effect!