I've been playing around with my Vector Field generation software a bit and managed to get some liquid like simulations in UE4. The vector fields are locally static with a pretty high constant acceleration pulling them down. As the particles move through the vector field with a weak strength and tightness, they form liquid like strands.
I seem to get the best movement when particles are exploding outwards, so I decided to make Malthael from Diablo 3 explode.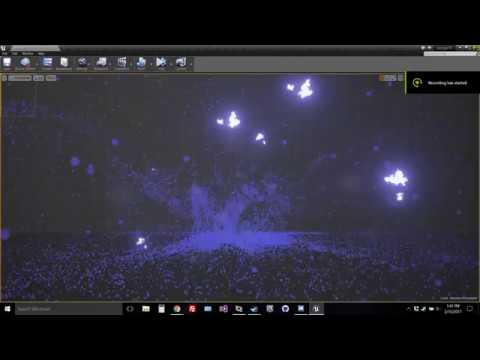 The character texture isn't mine, I believe it was originally concept art from blizzard.
Notice the jet engine of a GPU cooling fan in the background!