I'm applying vertex offset with math on a mesh particle. The idea is to change a unit tube into a cone shape which would be drive by dynamic parameters. To do so I'm using two rotation matrices in the shader. The offsets are working fine on an actor no matter the rotation, but as soon as I'm trying it on mesh particle, if either not in local space or with a custom initial rotation, the offset is broke.
Here's a simplified version of the material.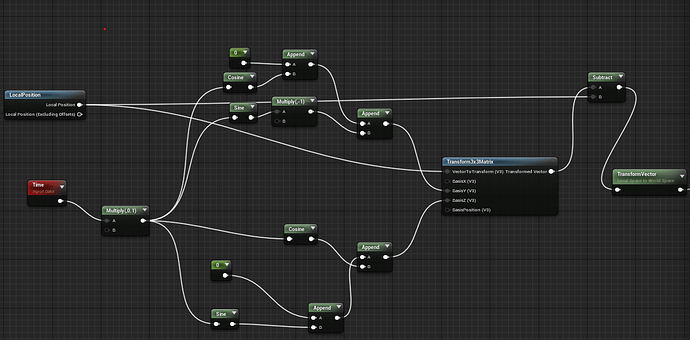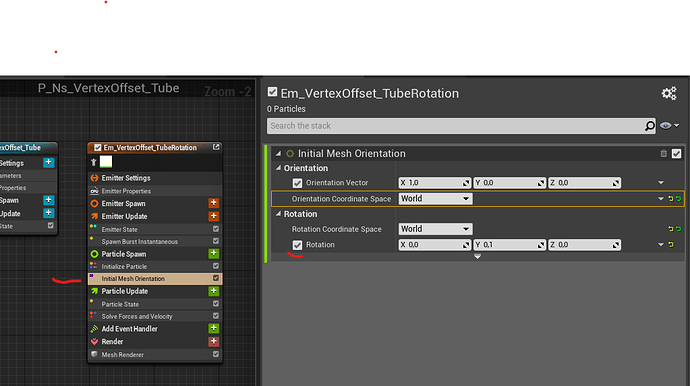 Am I missing a step here?