::Thumbnail::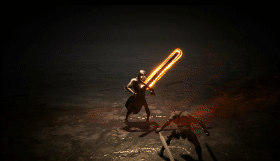 ---
< Final stuff >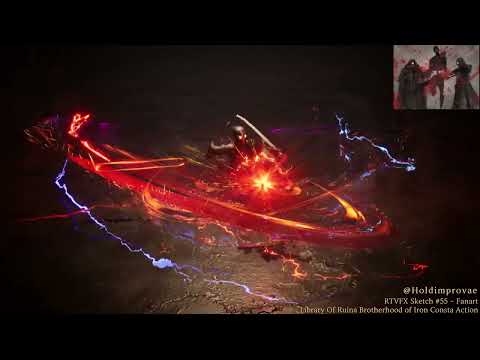 ---
Hello, I came to sketch because I had spare time again.

(gameplay capture from Library of Ruina)
Library of Ruina is 2D style deck building strategy indie game from ProjectMoon studio.
The fanart I'm going to make is to reconstruct Remake Library of Ruina's 2D sprite FX into ARPG style 3D FX.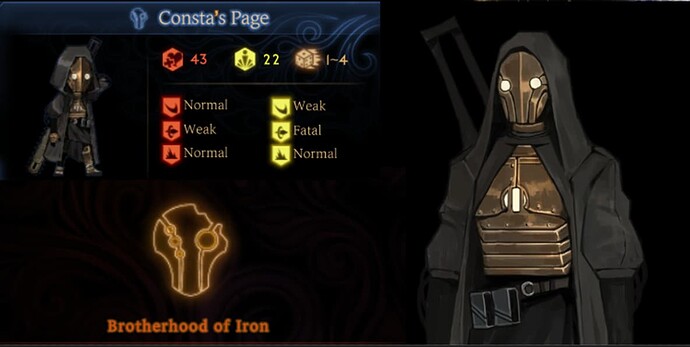 ( Consta from 'Brotherhood of Iron' )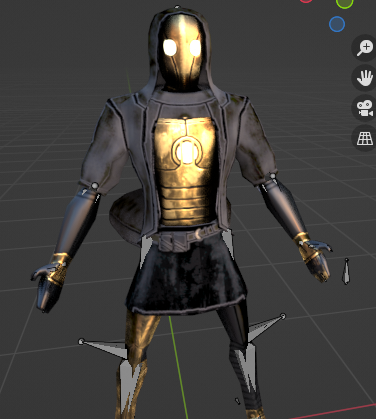 I have previously created a 3D model and animation of Consta, one of the characters in Library of Ruina.
I was planned to make a VFX for this model someday, but I negleted it because I was working on something else. So it was being left unattended without knowing when it would start.
I think it's the perfect time to use the animation asset for monthly Sketching.
The objectives of this sketch are summarized as follows.
<< Reconstruct Remake Library of Ruina Brotherhood of Iron faction's 2D Card Actions into 3D FX action combo >>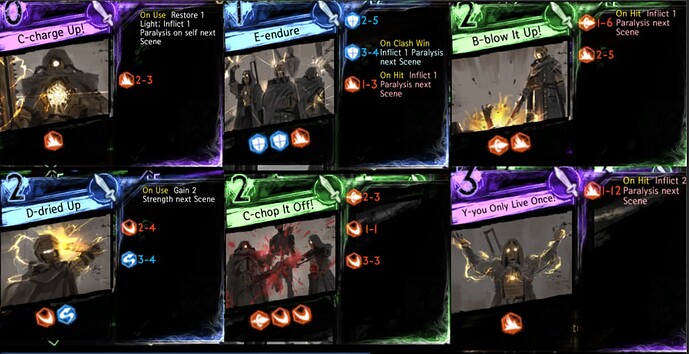 C-charge Up!
Buff Skill, power up subsequent attacks
E-endure
deflecting damage defensive skill
B-blow It Up!
point blank gunshot
D-dried Up
Electric shock slash attack
C-chop It Off!
Lacerate enemy with sawblade
Y-you Only Live Once!
Ultimate Charge Skill
To be honest, I don't know if I can complete it within the period. But I'll do my best.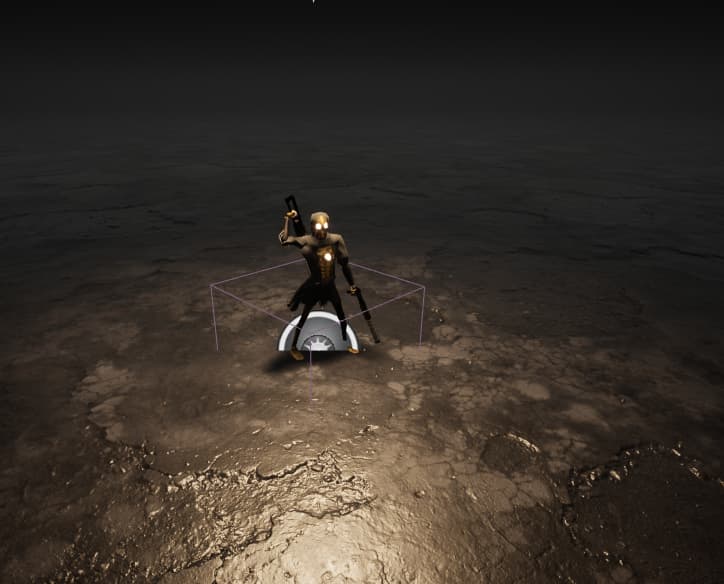 Currently, only the characters are standing alone without any FX, but I will update them one by one.