Hey guys! I've started studying VFX a couple of months ago, I still struggle identifying how some VFX are made - could you please give me a hand?
I'm trying to replicate this weapon glow from FFXIV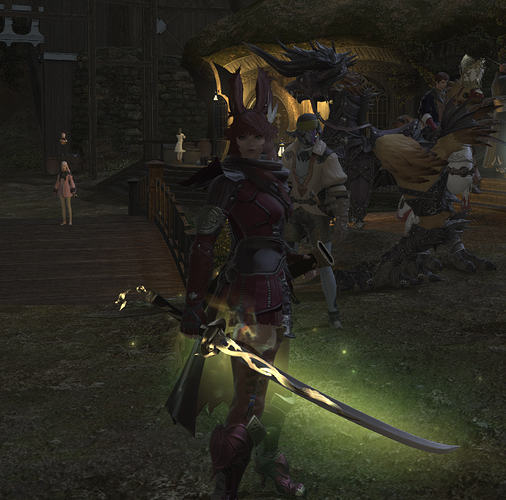 How would you go about this? I'm using UE4, by the way!
What I can see is that it is a mesh, but no matter how much I work on the material i can't make it fade away so softly like that picture. I also have some troubles with the UVs, cannot make it look so smooth (I'm using a capsule primitive, but UVs come all squashed)
I know this is a lot, so to summarize…how'd you create a material for that kind of glow? or maybe its not a mesh and its a different method?
ANY kind of aid will help me a lot, thank you so much!