Hey all! First time posting here. Only just found this site and i am already super inspired by what I've seen. I am new to this scene (coming from a programming background) and looking forward to learning more.
I have a question that i hope is going to be nice and simple to answer!
I am trying to pan a noise node on the y-axis but i cant work out how to do it.
This is my current setup showing both attempts.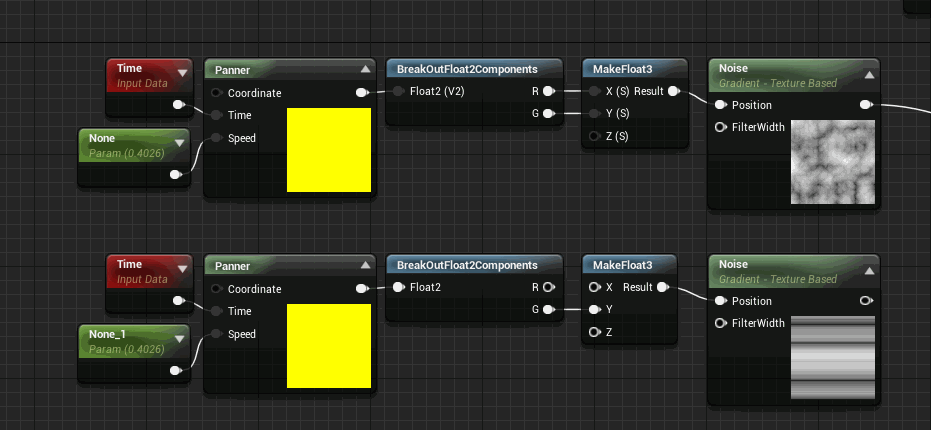 I thought that i could just drop the X part of the float and that would cause it to only pan on the y-axis. But dropping the X value seems to lose me the noise like so
I would like to keep the noise in the tops nodes but have it pan like vertically like the second set. I have tried a number of different combinations but cant seem to get it right.
Would anyone be able to give me a hand please? If you have any questions or want to see more of the graph let me know.
Cheers