I'm a doing Gabriel Aguiar tutorial for projectiles. It comes with a blueprint ready for testing. In the tutor fireball fly to the wall and explodes upon hitting it.
How ever, when I try o use said BP all of my 3 systems fire off instanly a the same time.
[https://youtu.be/aRWxRl_auUY](Big explosion on the left should happen at the right, after the wall hit)
Said tutor is kinda old, so I think the problem is in UE version difference. I use 4.26 and have no idea how to make it work.
I can force impact with offset and delay, but it kills the purpose.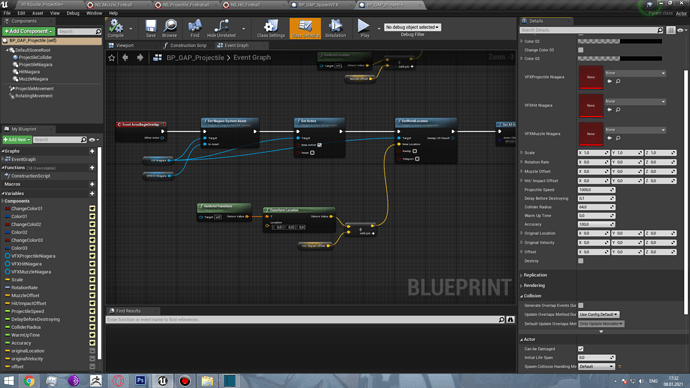 Maybe some thing with collision settings?