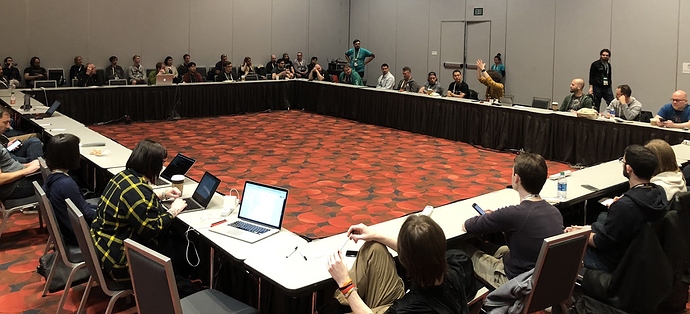 I'm so excited to see y'all at this year's virtual GDC Visual Effects Roundtables from July 21 - 23. For anyone not familiar with the setup, here are the links to the sessions:
Visual Effects Roundtable Day 1
Visual Effects Roundtable Day 2: Artistic Lens
Visual Effects Roundtable Day 3: Technical Lens
The illustrious @Drew has retired from his years of service, moving on to much googlier pastures. Thanks, Drew, for your incredible work in years past. You leave a high standard to reach, sir. To help me out on Day 3, the fantastic @Dave_Shovlin has agreed to facilitate. Super excited to have him on board!
And hopefully with the online format, even more of you can make it. I'm seriously looking forward to this!
|=|=|=|=|
So that's all great, but how can YOU help? Glad you asked! I'd love your thoughts on a few things we're currently figuring out:
1. Takeaways you hope to get from each of the 3 sessions.
2. Questions you want answered by our global community.
3. Topics that would make for interesting discussion.
4. Conversations that will illustrate our diverse work styles.