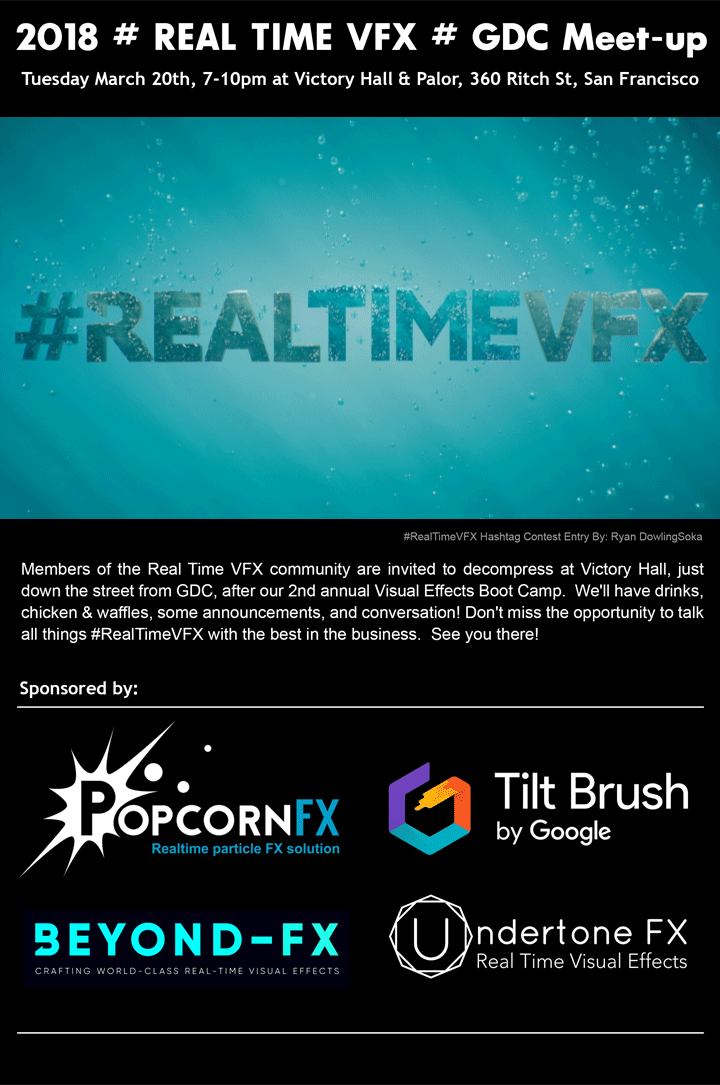 Announcing the official GDC 2018 VFX Meet Up!
Mark your party calendars for Tuesday March 20th, 7-10pm at Victory Hall located at 360 Ritch St. SF. Yup, this is happening right after the VFX Boot Camp, just down the street. It's going to be awesome, and will feature southern snacks, a big ole' pile of drink tickets, our own reserved room, a 2017 VFX highlight reel, #RealTimeVFX schwag, music and more! As you may have noticed from the flyer 2018 is the year of the RealTimeVFX hashtag, use it and search for it on social media to connect with members of the community and fans of the craft.
Don't miss this chance to let loose with VFX artists from across the industry and across the world!
Huge thanks and a big shoutout to our sponsors this year:
PopcornFX
Undertone FX
Beyond-FX
Tilt Brush
Special note: PopcornFX will have a session on realtime VFX wednesday March 21, 11am-12pm. Be sure to check it out and if you see 'em say thanks!