Hey all!
I'm new here and I've got to say this website is an amazing resource. I've been getting into RT VFX recently (been a game dev for a long time) and have been working a few effects. I was inspired by the recent waterfall Sketch posts and wanted to take a shot at one myself. I'm quite happy with the progress so far, but I feel a little stuck on getting the edges of my water fall to look believable.
Here's the current progress:
(EDIT:
Updated progress: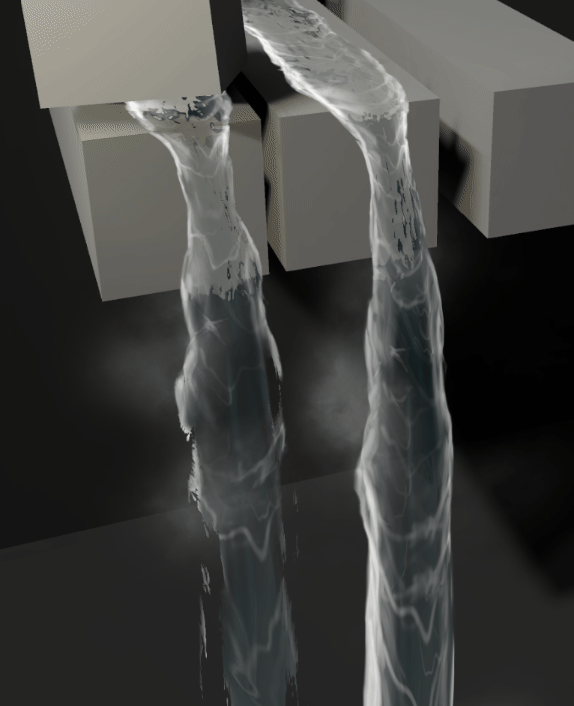 )
My current gripe is that the edges of the waterfall, particularly near the bottom, "wobble" in a strange way to me. (Perhaps I've just been staring at it too long.) I know this is because of the noise I'm applying to get some distortions, but I'm just not sure of another way to get the edge to "flow" like a stream of water would. Maybe procedural noise is not the way?
Here's the base texture for it that I made in Procreate, which is layered on top itself and panned at two different speeds to get a feel of water flowing at two different speeds.



And here is the mesh I made for it: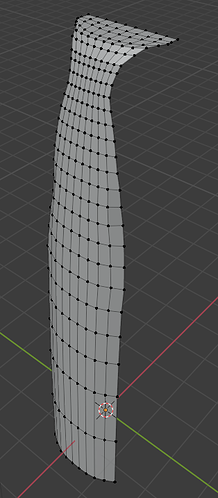 Overall, I'm happy with the effect, but I feel like there's just one or two tweaks it needs to get it to feel finished. (I'll be adding more splash things as I continue work on it)
Would love any sort of feedback or suggestions