[Thread thumbnail]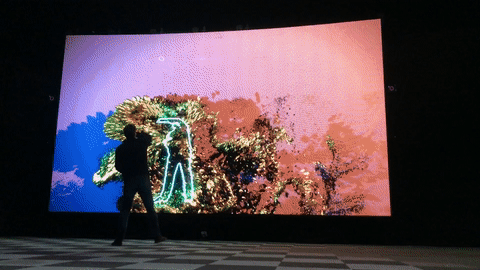 Hi Folks,
I've been trying to do "EveryDay" VFX / tech art sketches in my spare time since Nov last year. Managed about a 2 in 3 rate as just can't do it every day, but I'm still quite happy with some of the doodlings and experiments that has come out of it.
This month, current experiments mostly been with LIDAR point cloud data from NYC audio-reactive inputs - e.g. today's is:
You can scroll though them from the start in this YouTube playlist if you feel inclined (some of the days missing if it was static image e.g. Aerialod maps/heightmap renders):
https://www.youtube.com/playlist?list=PLMqpdxi5SkXLHl5REBvOPOnOfW13muL80
I was primarily tweeting the dailies: https://twitter.com/duncanfewkes
But since that site's going to crap, I'm trying out Mastodon: dunk (@dunk@mastodon.gamedev.place) - Gamedev Mastodon
Not sure if I'll be spamming this thread with every daily, or just with ones that I'm particularly chuffed with.
Any feedback, ideas etc. more than welcome! I already have a massive ideas.txt file, but I find it handy to have cool ideas on a backburner for when I get tired of whatever I'm messing about with, so the more the merrier


Cheers!