Hey all,
Looking for some critique and guidance if possible on my latest small project. I am looking to recreate some aura effects from the monks skill set in Diablo 3. I am looking to create an effect that reads "Healing"
This is what i have so far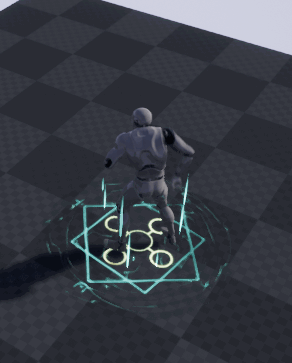 I am happy with how it is going at the moment but i see a lot of room for improvement but i think what i want to achieve is outside of my skill set right now.
I remember watching the VFX talk done by Julian Love at at GDC and he spoke about colors of attractive auras and spells and also about the speed of them.
The speed being a great indicator of a spells intention, he used the question "is this slower or faster than the human heart beat?" The idea being that slower spells read as more attractive than faster ones. And that is kinda the idea i am going for here.
I like what i've done so far but i think im a bit close to it and would love some feed back! What would you guys like to see included?
Thanks all!