Hi, first time poster here:
I just realize Niagara's particle.distancetraveled attribute isn't at all what I expect: I expect it to be a sum of total position change, but it runs consistently lower than even the raw distance offset length from initial position.
Here is a screenshot of their comparison in spreadsheet: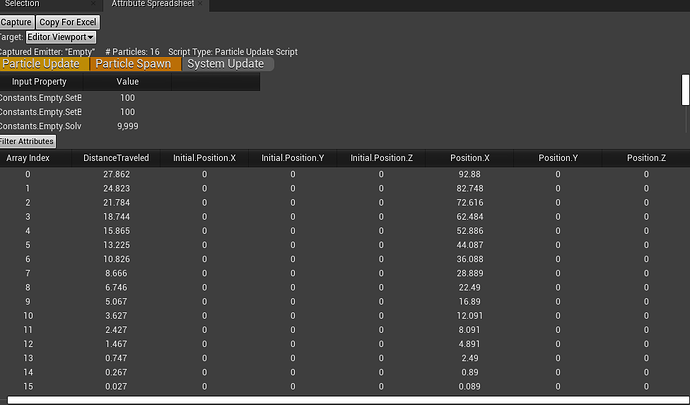 It is accumulating something, the value is consistent across CPU Sim and GPU Sim, at 24 fps or 240 fps; but what is it accumulating? I have no idea.
If you do some calculation, their value appears to converge towards distance offset / 10 * 3, can anyone offer an explanation to this?