Hi everyone,
I wanted to share a quick run-through of these Niagara Crawlies from Houdini to UE4 using vertex animation textures. I had a lot of fun making them so here it goes.
Job quest: Cinematics with a lot of crawlies that emphasize uncanny, dark energy.
say no more
Step 1 - I need a crawly. Made a quick procedural setup in Houdini, picked a good look and animated it using Labs Sine Wave SOP. This animation could have been replicated in-game but I wanted to check out how VAT plays out in Niagara.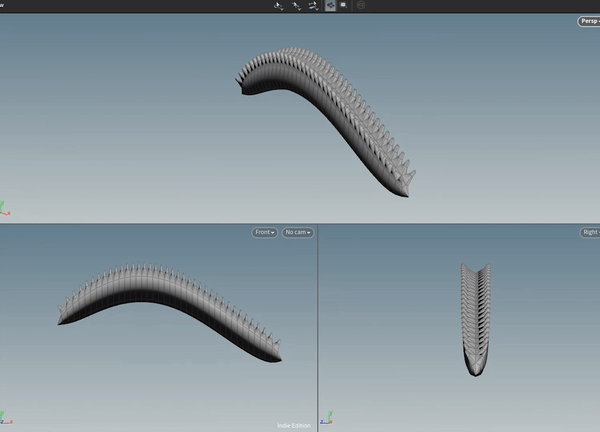 Step 2 - Exported it as Soft Vertex animation and put it into UE4 (4.25). Added 0.7 on metallic for that eel feel.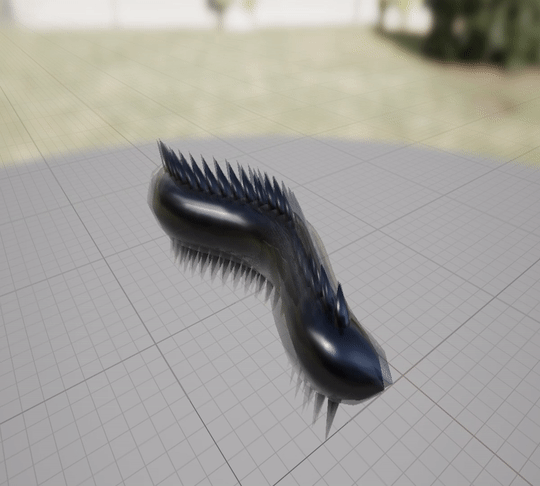 Perfect, I was already happy with the spikes but I wanted to see how far I can push them. As it turned out, not much.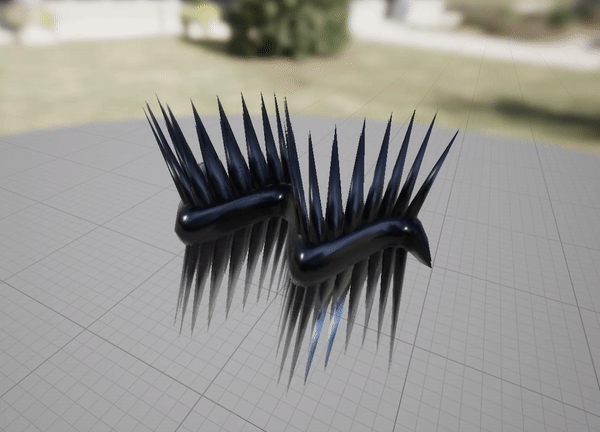 Luckily the non-spikey version looked universal enough so I added it to my Library for later use.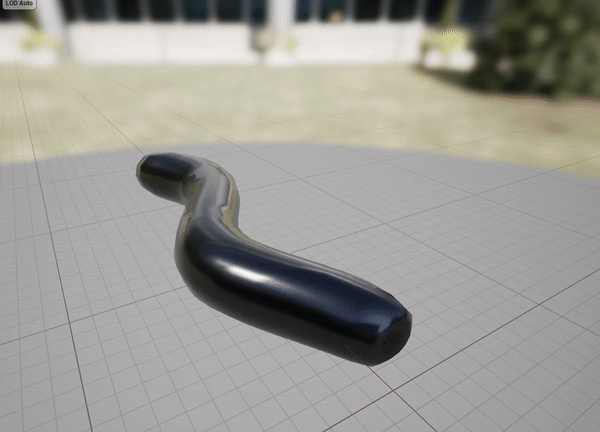 Step 3 - Back to the main goal. Niagara System. I used only one dynamic parameter for speed. Added a bit of randomness to: Speed, Scale, Initial rotation, Spawn rate and Velocity.
Additional tweaks: Upward Velocity, Scaling them in and out with a curve to avoid the popcorn effect and keep the sleek uncanny energy uninterrupted.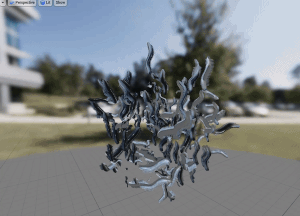 Step 4 - Once they felt really good with the environment it was time to get the camera out and find some good angles.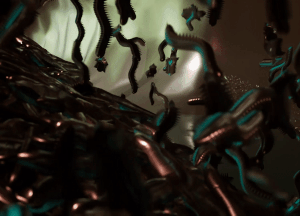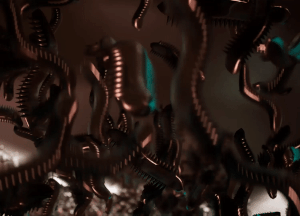 Thank you very much for checking this out. First post here and I am nervous.
All Best,
Marta