I've seen several people post questions about creating too many topics, and instead preferring to make one massive Uber topic, so I thought I'd just make a general post and try to sway people of their fears.
Creating a single "Uber" topic is bad for several reasons:
They're impossible to follow as one conversation, and responses will get muddy- treat topics the same way you would emails at work, or individual discussions with someone.

Information isn't archived nicely, making it much harder to find in the future (which to me, is one of the biggest reasons to switch to this forum)
One of the attributes that I like about Discourse (what this site is built upon) is the ease of finding relevant information and all of the new topics people have posted since you've been gone (once you know where to look… it can be confusing at first).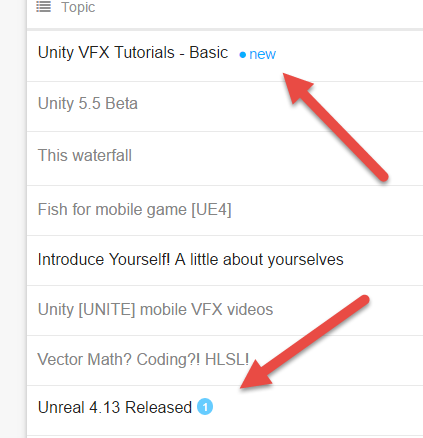 In this case, I only have one topic that I've never at least opened on the forum (top arrow), and one response to a topic that I'm "listening" to.
This also shows up as Unread (1) at the top:


These filters can also be extremely useful - "Top" only shows the hottest discussions on the forum at the moment. Categories gives a great overview of the category organization, and Bookmarks displays all of the topics which I've bookmarked for later.