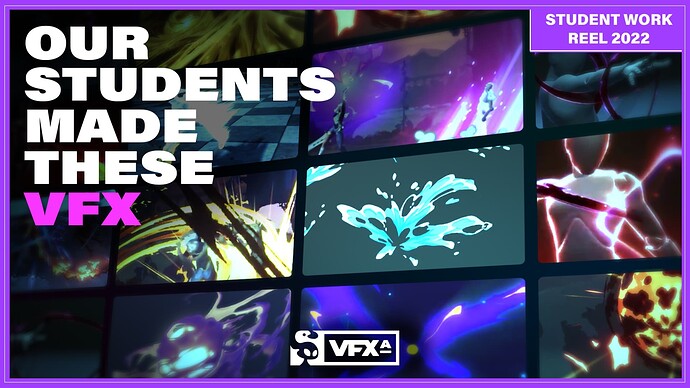 Here's some of what our junior-and-senior apprentices have been up to in 2022:
https://www.vfxapprentice.com/blog/student-vfx-reel-2022
I get emotional looking through the stunning work everyone in our community (both VFX Apprentice and Real-Time VFX) is doing. It's exciting to see the accelerated career journeys y'all are on. This is an awesome time to be a Real-Time VFX artist.
Huge congrats on all that's been accomplished. I have no doubt 2023 will be even greater!