----Bellow here is all old stuff
Hello,
Its my first time posting here, so I hope Im writting it at the right section.
Im currently working on a series of FX from the game Zelda Breath of the Wild. I started doing the Guardians laser beam, making a 3D ball shotting another, and then I decided to make my own guardian model. Here is the high poly from zBrush: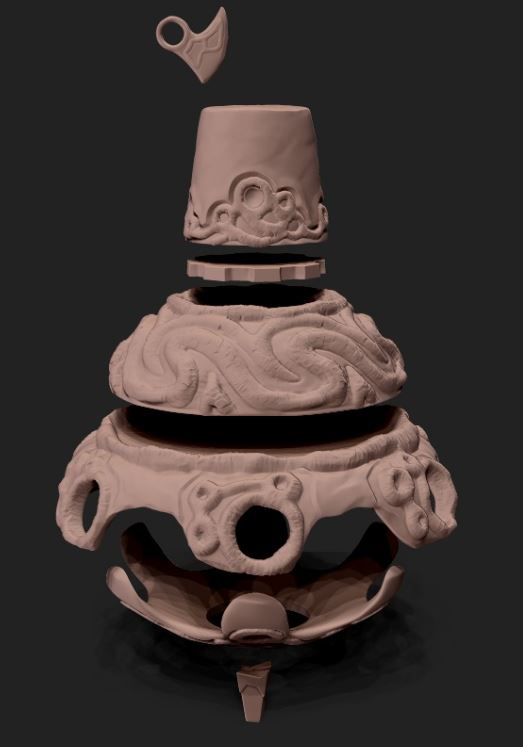 Then I did a cel shading shader with customizeable emissions, some animations and synced that with my particles, and that was the result:
(I can't post the gifs because i`m I new user)
Better quality: https://us.v-cdn.net/5021068/uploads/editor/zd/3upeu6gbb9xu.gif
There are other sequences, as the guardian shotting and explosding the ball, and the Guardian Arrow effect, that Im still working on. You can find other work in progresses on my Twitter`
For now, what you guy think of the particles? any critiques?
—UPDATE
Here is another effect for the guardian: https://twitter.com/godsgreg/status/1007108754255613954
https://video.twimg.com/tweet_video/Dfn3zz5XcAIg8XF.mp4