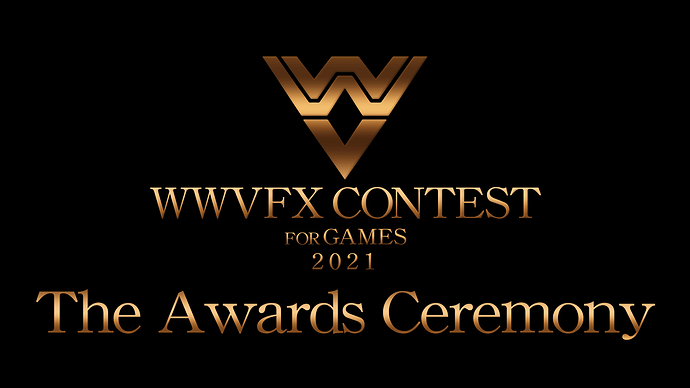 The WWVFX CONTEST FOR GAMES 2021 will finaly be revealing the judging results.
Which work will win the glory in this VFX festival on the world stage?
Let's enjoy the heat and sparkles of all the amazing Effects that have been submitted.

You can watch the [ WWVFX CONTEST FOR GAMES 2021 ] Awards Ceremony here :
Schedule
(JST) Friday , April 1st , AM 10:00~
(UTC) Friday , April 1st , AM 01:00~
(DST) Thursday , March 31st , PM 09:00~
Notes and Requests
Please note that the contest entries can not be made public just yet.
This ban will be lifted at the end of the live streaming of the results presentation.
In order for everyone to enjoy the contest to the end, please refrain from publishing your work until the above timing.
Thank you for your cooperation.
Official Site
http://wwvfx-contest.com/en/
Twitter
https://twitter.com/wwvfx