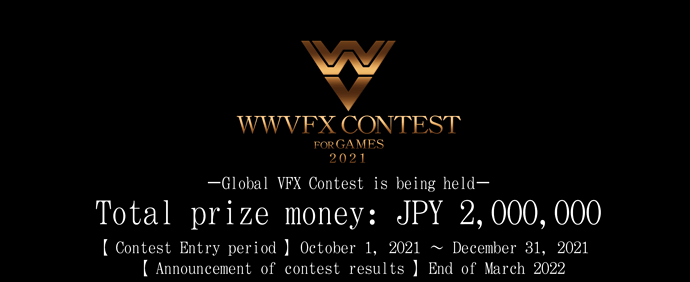 ---
Hey everyone.
The deadline to submit your work for WWVFXContest 2021 is now only 1 week away!
Now would be a good time to take a step back, assess what you have created, make some quick final adjustments and prepare to submit your work.
Please make sure to check all of the rules before submitting to give yourself the best possible chance to win 2,000,000 yen.
http://wwvfx-contest.com/en/9rules/
Also be careful not to submit too late, as your work might get disqualified.
We're really looking forward to seeing your submission and hope you will join us when we announce the winners later next year.
Good Luck!
---