I started working on this Fire Slash after falling in love for Lucie's slash (https://www.artstation.com/artwork/ea8PrX)
Here is mine…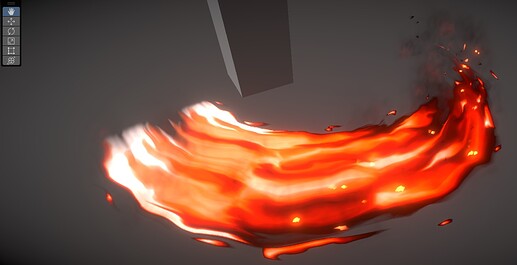 I'm quite unhappy with 4 different things at the moment:
Dissolve
At first I thought of just letting it scroll away and hide itself, but then I thought of making it stop and dissolve in place…I thought it would look better, but it's is still not the case

The hard edge on the front, "cutting" the slash.
I don't know why it's showing up.

The black hard edge showing up all around the effect right after it starts. It's more noticeable on the "tail". I remember tweaking some stuff on my shader and it showed up. It's probably easy to fix.

The smoke. I think the current smoke texture doesn't fit the fire texture - probably gonna paint a new one.
If you have any tips on how to make this effect look better in any way, please, drop you precious knowledge