Hey!
Latest: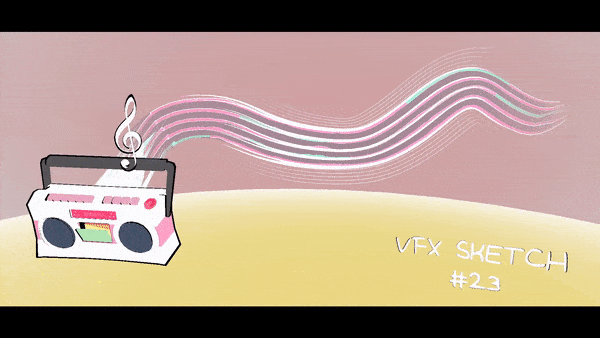 ---
I'm still finishing up the sketch I didn't work on in time for a couple of months ago, but I couldn't not attempt to put something else on my plate when I saw the theme is Cute Magic



For this sketch I want to make a cute little persistent effect that might go on a magical item of some kind. At the moment, I'm set on making a magical boombox that I imagine is pumping out encouraging J-pop anthems about love and friendship or whatever other sickeningly sweet things you can imagine.
Here's a rough idea of what I think it will look like: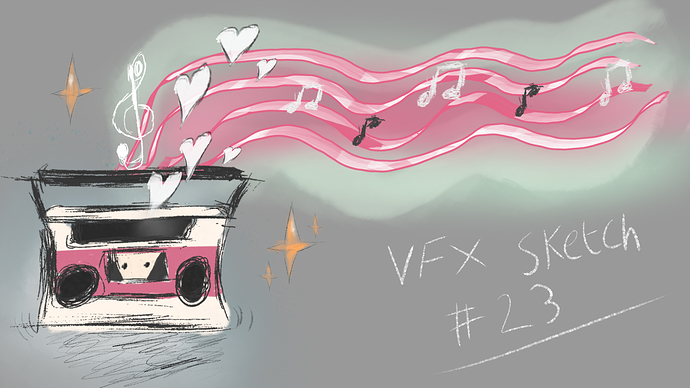 The alternative idea is a trio of instruments in a ring creating the persistent effect together.
I'm still deciding on what style the effects will take; part of me would like them to actually look a little on the sketchy hand-drawn side as if they were right out of a Peanuts comic strip. But if I'm not able to will that out of myself, then something more along the lines of the Bard spells from the mmo Final Fantasy XIV
(pictured below)
In any case, my plan is to keep it as simple as I'd actually quite like to finish it in time this time, and really rely on the movement and colour to sell the cuteness.
My first step will be to make the 3 main sprites I plan to use: hearts, kira kira sparkles, music notes.