Hello, excited to be finally posting something of my own here, been browsing this sight for a while but never participated.
For practice I wanted to try and recreate Viper's Poison Wall ability from Riot's new game Valorant.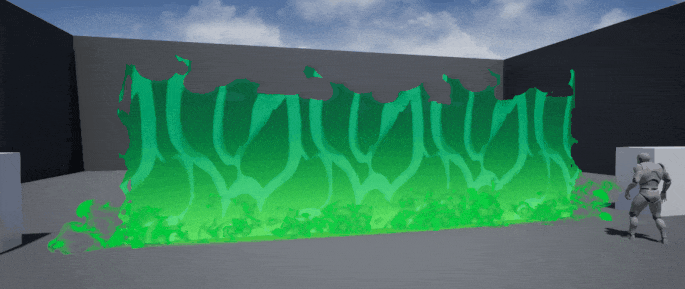 I mainly wanted to see if I could match the art style of Valorant. This was kind of tricky but I think I did an alright job at it. It was definitely a great learning experience. If you want to see a bit more detailed breakdown you can see it at my artstation here.
If anyone has any critique or tips on how they think I could make it better I'm open to suggestions.