Hello everyone;
I want to show you something I was working with this week. I was taking a look to this tutorial from Luos and this article from 80lv. Both of these resources are working with "Directional meshes" (is that a good word to describe it?) and then I thought if I could do something to make the process faster, so I made a tool which is still a work in progress: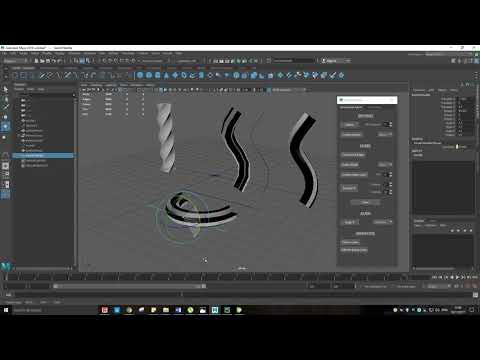 My main idea would be to put together everything useful to work with VFX in Maya and implement a new feature if it is not already implemented by default.
In this case, when I click in "Create linear curve", this try to simplify the process of creating a number of meshes or curves and rotate them before you click in "Extrude it". You also can set the detail of the mesh by applying more edges in "Vdetail" and "UDetail" .
I also took a look to the ImbueFX tutorials and tried to simulate the Flow Map in my tool too. For testing purposes, I made all the setup for turbulence once I click in "Create Solver", but the idea would be to leave the solver by default and let the artist to control the parameters in the attribute editor tab.
I also know that all of this can be made without this tool. That is why I would like to know about what you think about it. Feedback to get better this tool in either way would be great.
Greetings!