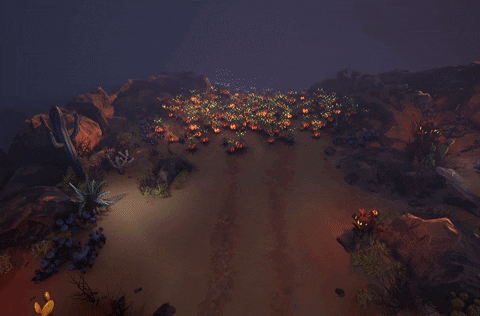 Hey everyone,
Recently, with my work colleague Krystian, we went to the Digital Dragons Conference (Krakow, Poland) to present a few concepts of VFX we've been working on.
The presentation was recorded, and once it's online, I will post it here if some of you might be interested.
To give you a quick breakdown - I worked on an animated Plant using Vertex Animation Textures, and all the animation states, logic and additional VFX are made in Niagara without any blueprints.
I've created anim states using ENUMS and switched between them using distance from the particle to the player (Camera query + Offset). I will leave some breakdown gifs and also YT videos for the time being while I wait for conference organizers to upload the presentation online. Hopefully, it won't be long.
Thanks, if you have any questions, feel free to ask, and I'll be happy to provide some answers if you're curious about how this is made.