Hey guys,
I'm starting out in Unity and am having a problem with creating textures.
As an example, I'm trying to bring a crack texture into the effect that is simply applied to an already made shader. The problem is that if I import the image as a png without any background from Photoshop CS6, it simply shows up as a white plane. I tried the same thing using Krita and with that I at least am able to see the texture that I want and not just a white plane.
However, the drawing of the texture itself looks very weird and the lines are much thicker than they are in the drawing software.
I hope I explained this comprehensively. I can also only upload one picture in the post so if theres any other questions, please ask!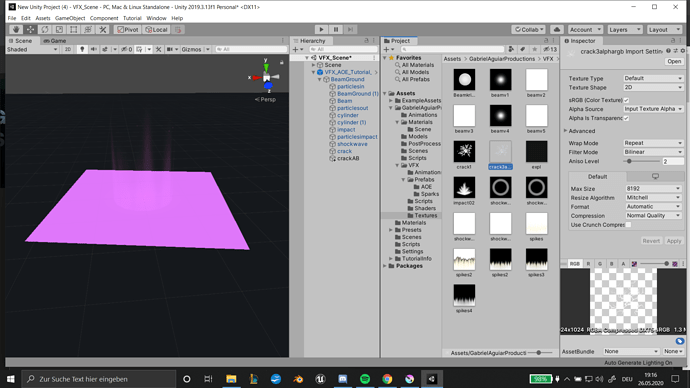 I'd really appreciate any advice!